Russians attack library in Kherson, one storey completely destroyed
Tuesday, 31 October 2023, 13:18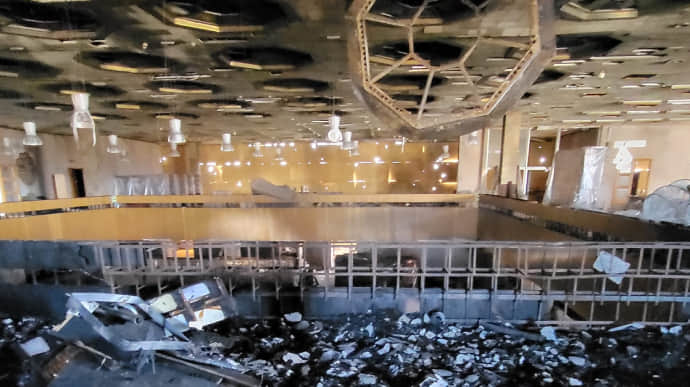 The fourth storey of Kherson Oblast Scientific Library named after Oles Honchar almost completely burned down as a result of a Russian tank attack on 30 October.
Source: Yurii Sobolevskyi, First Deputy Head of Kherson Oblast Administration, on Facebook; Kherson-based news outlet Most
Quote from Sobolevskyi: "Aftermath of Russian terrorist attacks on one of Kherson libraries.
Advertisement:
After Ukraine's victory, we will rebuild everything, but you will stay the savage orcs you are now... living somewhere in your swamps."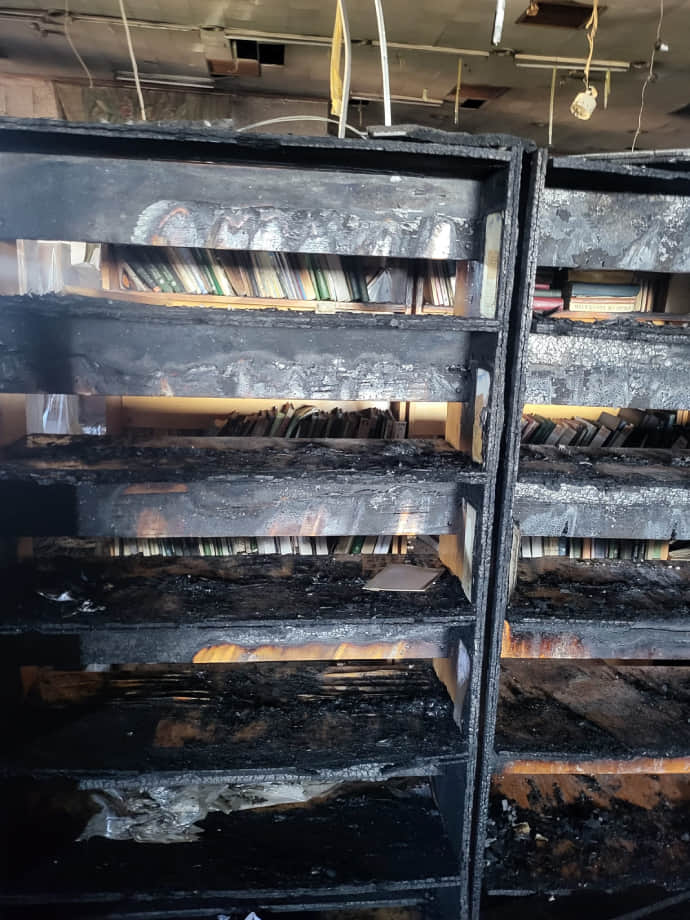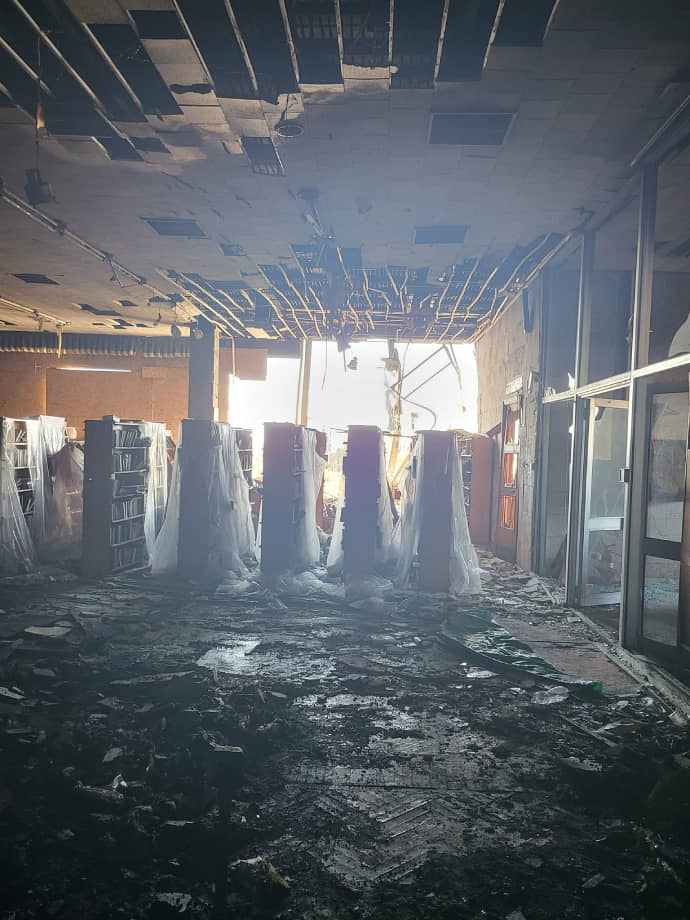 Details: It was noted that the window of the humanitarian department was hit, causing fire to break out, which destroyed books, the ceiling and the floor.
A part of the technical department and periodical hall also burned down.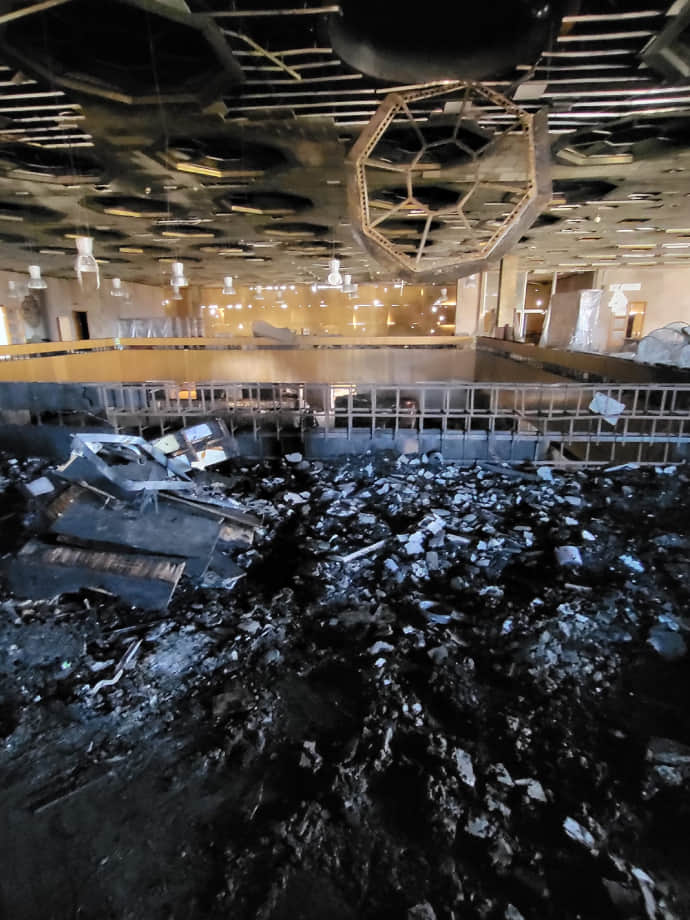 Local journalists noted that the Russians had attacked the library from the settlements of Oleshky and Hola Prystan, damaging the walls and ceiling.
Background: The Ministry of Culture and Information Policy of Ukraine reported that as of 29 September 2023, 1,702 objects of cultural infrastructure were damaged in Ukraine due to the Russian aggression.
Support UP or become our patron!