China calls Biden's words about "dictator" Xi "irresponsible manipulation"
Thursday, 16 November 2023, 13:42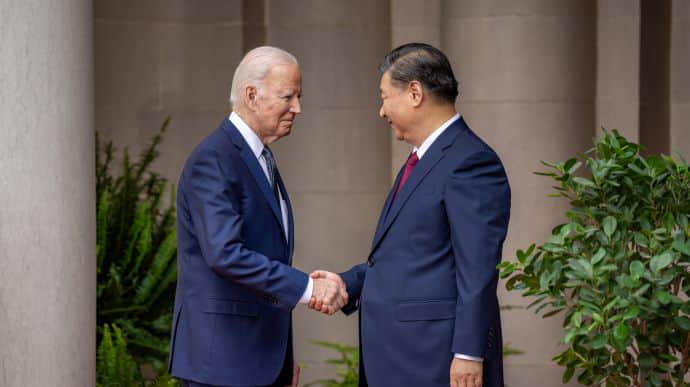 China's Ministry of Foreign Affairs has condemned the words of US President Joe Biden, who called Chinese leader Xi Jinping a dictator.
Source: Reuters, citing Chinese Foreign Ministry Spokeswoman Mao Ning, as reported by European Pravda
Details: Chinese Foreign Ministry spokeswoman Mao Ning on 16 November said this rhetoric is extremely wrong and an irresponsible political manipulation, and that Beijing strongly opposes such statements.
Advertisement:
She added that "there are always ill-intentioned people who try to drive a wedge between China-US relations, which will not succeed".
Mao Ning refused to specify who she meant.
Background:
On 15 November, Joe Biden called Xi Jinping a "dictator" just hours after their one-on-one meeting.
In June, US President Joe Biden also called Chinese President Xi Jinping a "dictator" when he spoke about his reaction to the downing of a Chinese reconnaissance balloon.
Support UP or become our patron!