"Out with the Orcs": Melitopol protests against Russia's invasion, gunfire heard
Wednesday, 2 March 2022, 16:44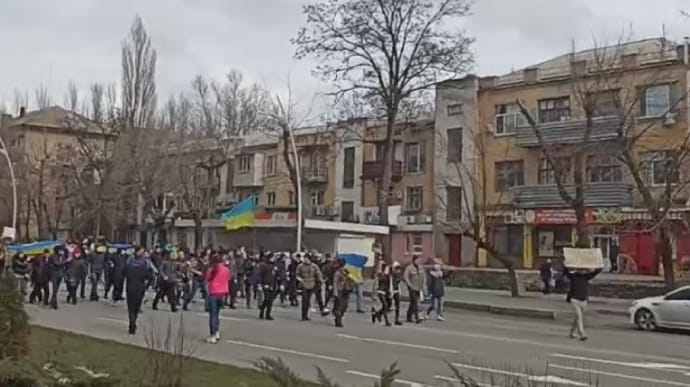 VALENTINA ROMANENKO — WEDNESDAY, 2 MARCH 2022, 18:44
Several thousand people flooded the streets of Melitopol' in the Zaporizhia region to stop Russians from capturing the city.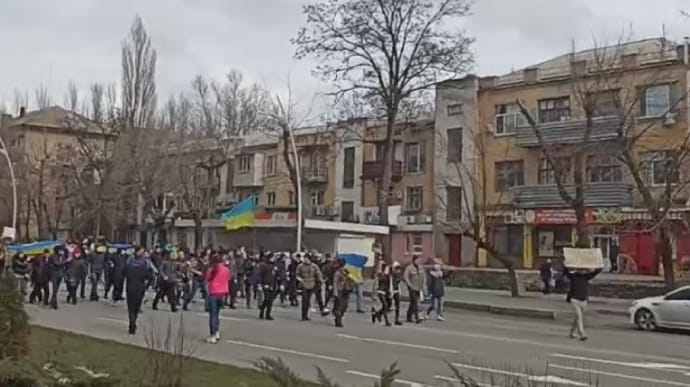 Source: BBC News Ukraine
Details: Nadezhda Drebot, a doctor at an infectious diseases hospital, streamed the event in Melitopol' on Facebook.
Men, women and children with flags shouted, "Ukraine above all".
"I'm here [to defend] my home", one man told another at the protest.
"These orcs brought their looters. Our teachers are protecting schools to keep them from being robbed, " said Drebot.
"We're unarmed. We have no communications, transportation's not working, and we're running out of food. Priests are travelling from house to house, feeding people," the doctor said about the situation in the city.
Participants in the protest also sang the Ukrainian national anthem.
As a reminder, fights between Russian troops and the Armed Forces of Ukraine are ongoing in Melitopol'.
Local residents accuse the occupiers of shelling and looting shops.