Russian troops attempt to turn towards South Ukrainian Nuclear Power Plant
Sunday, 6 March 2022, 10:40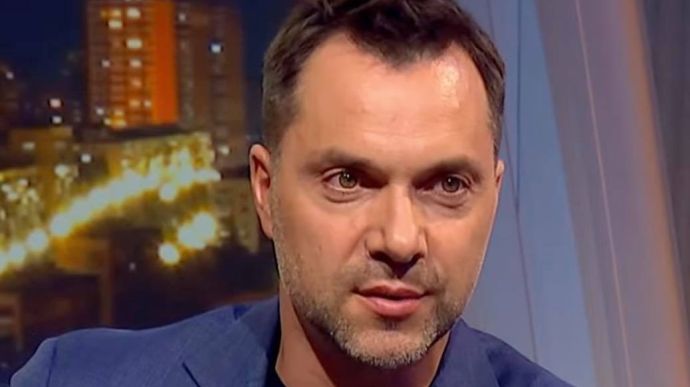 Olena Roschina— Sunday, 6 March 2022, 11:40
Russian occupying forces in Ukraine are attempting to attack Mykolaiv, and to advance towards the South Ukrainian Nuclear Power Plant (NPP), says adviser to the President's Chief of Staff Oleksiy Arestovych.
Source: Oleksiy Arestovych in a comment to Ukrainian TV channels
Advertisement:
Quote: "Now, the enemy is trying to advance north of Mykolaiv– that is, towards Mykolaiv itself, and to turn towards the South Ukrainian NPP in an attempt to capture it in the same way they captured the Zaporizhzhya NPP, currently held by a small enemy force and operating in a regular mode…
But Mykolaiv skillfully defends itself. Yesterday, there was an attempt of another air landing on Kulbakino– 4 helicopters were shot down, paratroopers were killed or taken prisoner. The enemy concentrates its efforts on Mykolaiv and north of Mykolaiv. It's not as easy for them to get there as they think, but the effort is there."
Details: According to Arestovych, in the Kharkiv Region the Ukrainian Armed Forces counterattacked, and in the northwest of Kyiv, Russian troops "finally got confused."
Mariupol remains surrounded.
He also spoke about cruise missile stocks in Russia.
Quote: "The Russians have almost exhausted their stock of Calibre cruise missiles, I think they have fired 80%. They mostly had the Escander and Tochka systems, and they hit with the Iskanders, and they haven't used more than 30% of these Iskanders, so I think they will be able to shell [us] for a very long time, including from the territory of Belarus, in fact holding the Lukashenko regime and the Belarusian people hostage."