Two volunteers shot and killed by Russian soldiers in Kharkiv Ecopark
Tuesday, 8 March 2022, 17:00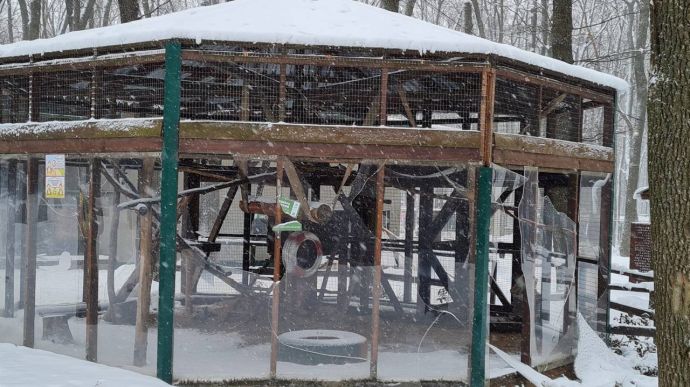 Kateryna Tyschenko – Tuesday, 8 March 2022, 18:00
In Kharkiv, Russian soldiers shot and killed two volunteers who came to the Feldman Ecopark to feed the animals that are kept there.
Source: Oleksandr Feldman, the owner of the Ecopark and a Ukrainian MP, on Facebook
Advertisement:
According to Feldman: "Yesterday, there was a tragedy in our Ecopark. Two people who managed to get into the park's territory to feed the animals (it is needed at least once every three days) were killed. They died under mortar and machine gun fire."
Details: On 7 March, Feldman Ecopark was looking for volunteers who could feed the animals.
"A large number of animals remain in our Ecopark, which is located on the outskirts of the city and has been severely damaged by shelling. Only some of the animals were evacuated or temporarily placed in people's homes.
Many employees of the Ecopark have left [the city] or cannot reach the park. The remaining staff are making a heroic effort to feed and care for all the animals, but their efforts are no longer enough. Therefore, we need volunteers who can get to the Ecopark and spend 1-2 hours there feeding the animals," the statement said.