Melitopol: guerrillas operating at night killed 70 Russian occupiers within 3 weeks - Ukrainian Chief Intelligence Directorate
Wednesday, 13 April 2022, 18:44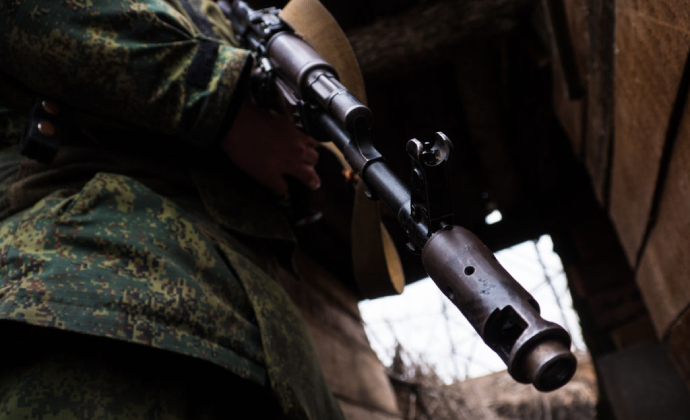 DENYS KARLOVSKYI - WEDNESDAY, 13 APRIL 2022, 18:44
In Melitopol, from 20 March to 12 April, unknown patriots operating at night killed about 70 Russian Federation occupiers.
Source: Chief Intelligence Directorate of the Ministry of Defence of Ukraine
Advertisement:
Quote: "It has been established that between 20 March and 12 April, 70 Russian military personnel were killed during night patrols in temporarily occupied Melitopol. Among them were invaders, including the "kadyrovtsy" ( Kadyrov's personal army - ed.).
The cause of death of night patrols during the curfew - knife and gunshot wounds".
Details: According to Ukrainian intelligence, these deaths were caused by the Ukrainian resistance movement. The Ukrainian intelligence directorate claims that the occupiers could not find people involved in the killing of the Russian occupiers.
The occupation administration is taking care not to reveal information on the exact number and circumstances of the deaths of the Russian military.
Background:
Russian occupying troops urge Ukrainians in Melitopol to join Russian army
Traitor Halyna Danylchenko, who was appointed the so-called "mayor of Melitopol", is preparing to celebrate Victory Day with a parade on May 9.
According to Mayor of Melitopol, more than 100 people have been abducted in occupied Melitopol.
Goods from Melitopol shops looted by invaders found in Crimea and Chechnya.