Russian shelling in Luhansk region kills 8
Sunday, 24 April 2022, 08:38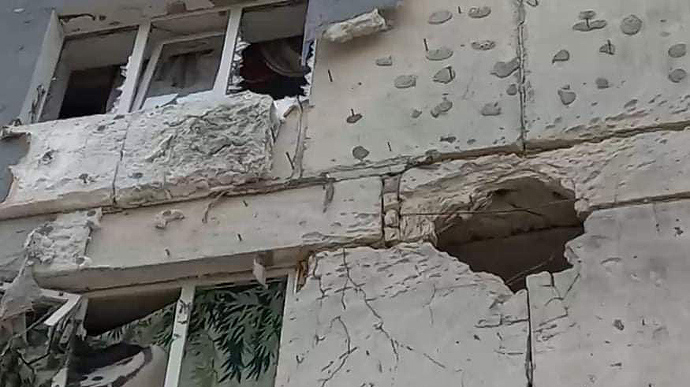 Iryna Balachuk — Sunday, 24 April 2022, 08:38
At least 8 people were killed and 2 wounded by the most recent episode of Russian shelling in the Luhansk region.
Source: Serhii Haidai, Head of the Luhansk Regional Military Administration, on Telegram
Advertisement:
Quote: "The Luhansk region is under Russian fire: eight people have been killed, two wounded, at least seven houses and a police station destroyed. These are the consequences of the shelling by the Russian army."
Details: According to the Administration, six persons were killed in an artillery attack on 23 April on the towns of Hirske and Zolote. Two more people sustained heavy wounds.
Information was confirmed on two persons in Popasna who were killed two days ago – the two women died under rubble when their house was hit by a Russian missile.
During the day on 23 April, emergency services evacuated three persons in Rubizhne which was under Russian attack.
According to Haidai, on 23 April, Russian forces fired on civilian areas of the Luhansk region 12 times. Hirske, Zolote, Lysychansk, and Severodonetsk were hit hardest.
In Lysychansk, an apartment block was set on fire by a missile strike, and in Rubizhne, a private house was ablaze.
In Severodonetsk, five houses were ruined, along with a building belonging to the National Police of Ukraine.