Ukrainian Defence Minister delivers list of weapons needed for deoccupation to allies
Tuesday, 26 April 2022, 20:00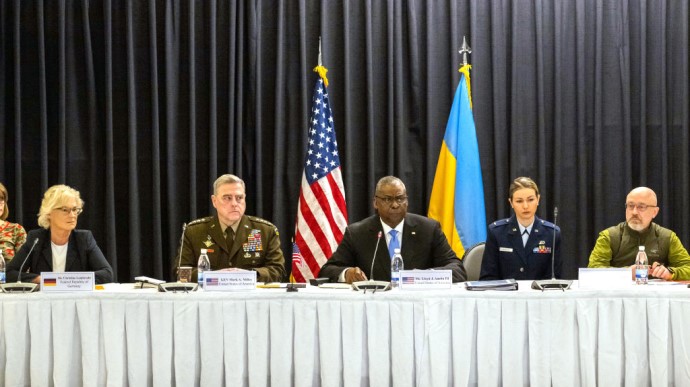 SVITLANA KIZILOVA - TUESDAY, 26 APRIL 2022, 20:00
Today [26 April], representatives of two dozen countries discussed support for Ukraine at a conference at the Ramstein United States Air Force base in Germany. During the conference, Ukrainian Minister of Defence Oleksii Reznikov delivered a message from Kyiv.
Source: Oleksii Reznikov, on Twitter
Advertisement:
Quote: "[I have] Passed messages from Ukraine to Western partners on the US Air Force base Ramstein.
Every tranche of military aid brings us closer to peace in Europe, strengthens security in the world, and strengthens justice and our common victory over Russia."
Details: According to the Ukrainian minister, in order to achieve complete victory over the Russian Federation and liberate Ukrainian territories, modern weapons are needed – in particular, a large number of modern heavy weapons.
"I thank all our partners for their military aid. We are confident that this will continue," Reznikov added, while delivering a list of weapons that Ukraine expects.
Among other things, Ukraine needs air defence and unmanned aerial vehicles, artillery systems, multiple rocket launchers, tanks, armoured personnel carriers, infantry fighting vehicles, aircraft, and anti-ship missiles.