The Russians were firing mortars at the border of Sumy region for more than 30 minutes
Friday, 29 April 2022, 11:55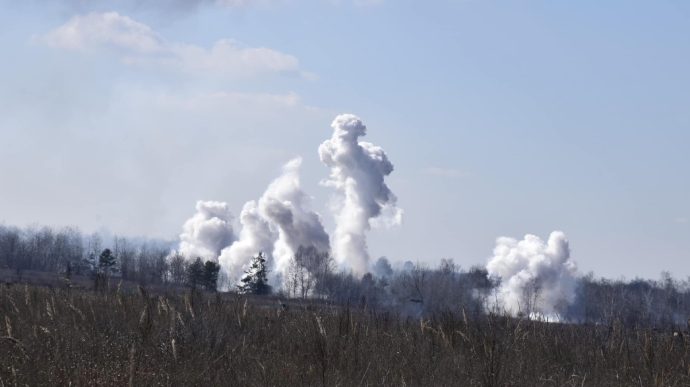 VALENTYNA ROMANENKO — FRIDAY, 29 APRIL 2022, 11:55
The Sumy region was fired on from the territory of the Russian Federation by invaders on the morning of April 29.
Source: State Border Guard Service of Ukraine
Advertisement:
Details: Border guards of the Sumy detachment recorded more than thirty mortar mines fired from the Russian village of Gorodishche.
In one case, the Russian occupying forces fired at the crossroads between three villages of Shostka District of the Sumy region. During another round of Russian shelling, mines exploded on the outskirts of one of these villages.
Fortunately, the defenders of Ukraine were not injured during the shelling.