UN Secretary-General: 3rd phase of civilian evacuation from Azovstal begins
Thursday, 5 May 2022, 23:00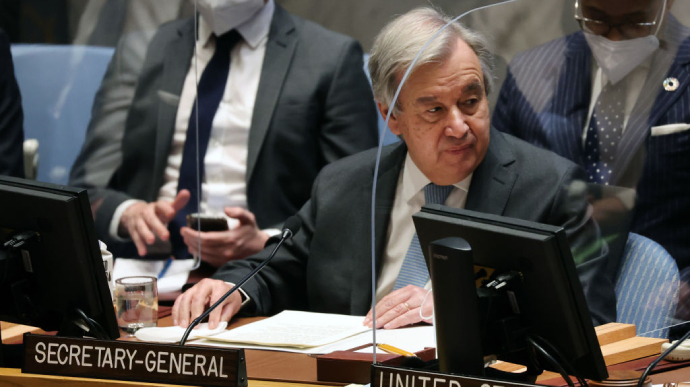 Denys Karlovskyi – Thursday, 5 May 2022, 23:00
Antonio Guterres, Secretary-General of the UN, announced that the third phase of the evacuation of civilians from the Azovstal plant in Mariupol has begun.
Source: Antonio Guterres, comment during the UN Security Council
Advertisement:
Quote from Guterres: "The third phase of an operation to rescue Mariupol civilians is currently underway. But our policy is not to disclose its details until the operation is over so as not to disrupt it.
So far, nearly 500 civilians have been rescued [during the previous two phases of evacuation] and transported to safe places after having survived under relentless artillery shelling and having endured a lack of food, drinking water, and medicine."
Details: Guterres said that representatives of the UN and the International Committee of the Red Cross are conducting a complicated operation and are coordinating their actions with both the Ukrainian government and Russian occupation forces.
The Secretary-General expressed his hope that in the future a ceasefire will be reached so as to enable civilians in other hotspots to be rescued.
Background: