The occupiers are preparing a "human shield" of Mariupol residents – adviser to the Mayor
Saturday, 11 June 2022, 19:21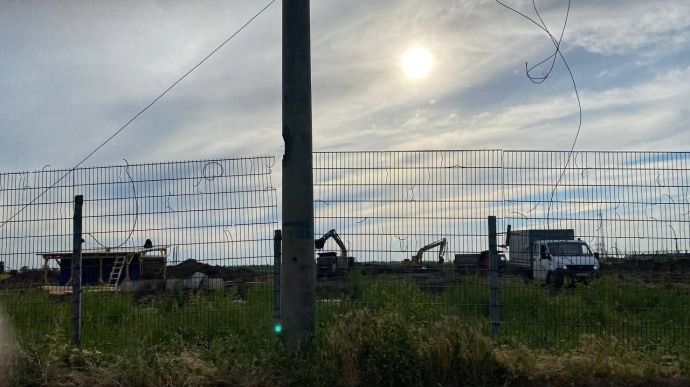 KATERYNA TYSHCHENKO – SATURDAY, 11 JUNE 2022, 19:21
In Mariupol, the occupiers have begun building temporary housing for residents who lost their homes as a result of Russian shelling – just a few hundred metres away from a line of defence.
Source: Petro Andriushchenko, adviser to the Mayor of Mariupol, on Telegram
Advertisement:
Details: Andriushchenko said that a few days ago the legitimate city authorities received information from residents about the start of fortification and construction work between the "Azov" market and the building of the former OBI supermarket.
Later, the occupying authorities began making "cautious announcements in the form of question-and-answer" that this is the construction of "modular homes for homeless Mariupol residents".
The mayor's adviser noted that the authorities had received information from several sources close to the occupation authorities of Mariupol and the Mariupol district.
Quote: "Indeed, the occupying authorities are planning to build high-rise apartment buildings using rapid build construction technology similar to that used for shopping centres such as Metro. It is actually a temporary metal booth like a large cabin.
However, this is not the main thing. A few hundred metres from the houses, the occupiers are preparing a line of defence, including trenches for heavy equipment. This arrangement of fortifications makes it impossible to strike with artillery at the occupiers' fortifications."