Zelenskyy: Hastening our victory is our national goal
Thursday, 23 June 2022, 00:22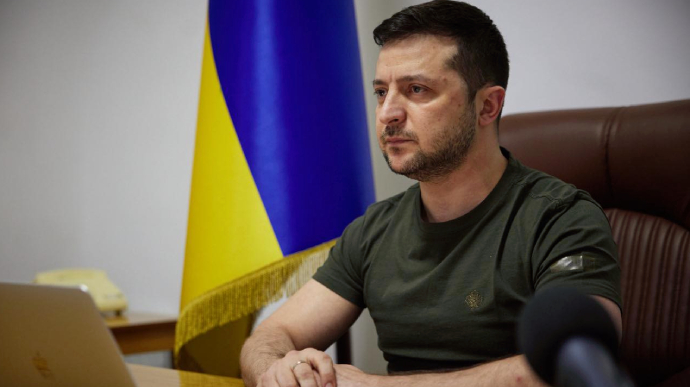 OLHA HLUSHCHENKO – THURSDAY, 23 JUNE 2022, 00:22
Ukrainian President Volodymyr Zelenskyy has said that Ukraine's victory in the war with Russia must be faster than the victory over the Nazis.
Source: Zelenskyy in video address
Quote from Zelenskyy: "Today, 22 June, is a day of mourning and remembrance for the victims of the war: a war that will forever remain in the history of the twentieth century and should never be repeated, but is being repeated.
There is no shortage of words today about what Russia did on 24 February – the same thing the Nazis did on 22 June [1941, the date of the German invasion of the USSR – ed.]. Much has been said about that.
I would like to add only one thing: at that time 1,418 days passed between the morning of the invasion and the defeat of the aggressor. We, on the other hand, must liberate our land and come to victory, but sooner, much quicker. This is our national goal. And we must work towards it every day – not only the State, but each and every citizen, as hard as we can."