President's Office on Odesa attack: the best guarantee of security is to supply more weapons to Ukraine
Saturday, 23 July 2022, 13:28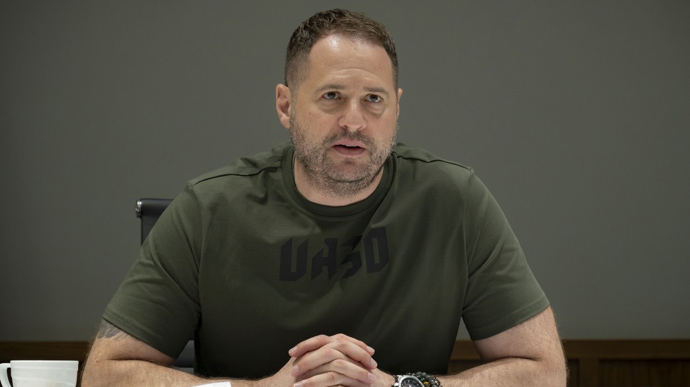 IRYNA BALACHUK - SATURDAY, 23 JULY 2022, 13:28
Andrii Yermak, the head of the President's Office, has responded to the hostile attack on the Odesa sea trade port by saying that the best guarantees of food security are effective sanctions against the Russian Federation and more weapons for Ukraine.
Source: Yermak on Twitter
Advertisement:
Quote from Yermak: "The Russians have fired missiles on Odesa. Yesterday the export of grain by sea was agreed, and today the Russians are hitting the port of Odesa. This is a Russian diplomatic dichotomy."
Details: According to Yermak, the Russians are systematically creating a food crisis and doing everything they can to make people suffer.
Ðîñ³ÿíè îáñòð³ëÿëè Îäåñó ðàêåòàìè.
Â÷îðà 🇺🇦 áóëî äîìîâëåíî ïðî åêñïîðò çåðíà ìîðåì, à ñüîãîäí³ ðîñ³ÿíè á'þòü ïî Îäåñüêîìó ïîðòó. Öå ðîñ³éñüêà äèïëîìàòè÷íà äèõîòîì³ÿ.

— Andriy Yermak (@AndriyYermak) July 23, 2022
"The terror by hunger continues. The world must act. The best guarantees of food security are twofold: effective sanctions against Russia and more weapons for Ukraine," the head of the President's Office concluded.
Read more: De-blockade Turkish-style: how Ukraine will export grain by sea and whether it will succeed in doing so
Background:
On the morning of 23 July, explosions were heard in Odesa and smoke was visible after the invaders' attack. Member of Parliament Oleksii Honcharenko reported that a fire had broken out in the port of Odesa.
On 22 July, at the Dolmabahce Palace in Istanbul, representatives of Ukraine and Russia signed an agreement on the establishment of a mechanism for the export of Ukrainian grain from the Black Sea ports.
The Ministry of Foreign Affairs stated that the morning missile attack by the Russians on the port of Odesa calls into question the Ukrainian grain export agreement which was signed the day before.