Occupiers charging money from Kherson residents to cross the Dnipro – Oblast State Administration
Friday, 29 July 2022, 15:50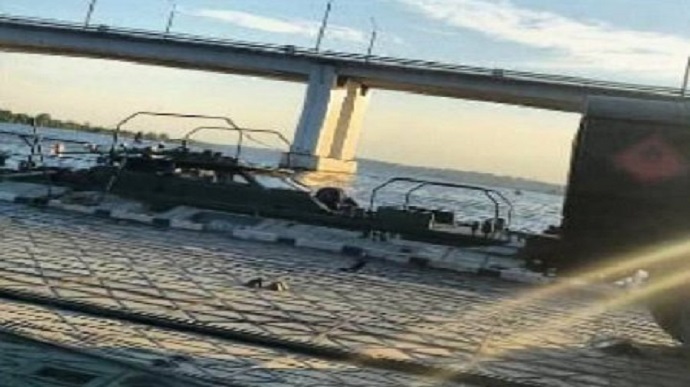 Occupiers are charging money from local residents in Kherson to cross the Dnipro River, although this service was supposed to be free.
Source: Dmytro Butrii, the acting head of the Kherson Oblast State Administration, on Telegram.
Quote from Butrii: "The occupiers in Kherson launched a ferry service to cross the Dnipro near ​​the damaged Antonivka bridge. The occupying aut horities said it would be free to use, but eyewitnesses say one trip costs UAH 250 [almost USD 7]."
Advertisement:
Details: The State Administration added that the crossing is used by the Russian military to transport equipment.
Background:
On 28 July, it emerged that the Russian military in Kherson stole a passenger ship and used it to cross the Dnipro River near the damaged Antonivka bridge.
The Kherson Oblast State Administration confirmed the Antonivka Bridge remained standing after the attack by the Armed Forces of Ukraine but it is impassable.
Journalists fight on their own frontline. Support Ukrainska Pravda!