Russian occupation regime in Melitopol prepares a "vote from home" option for upcoming "referendum" to conceal low turnout – Ukrainian Resistance
Friday, 19 August 2022, 10:44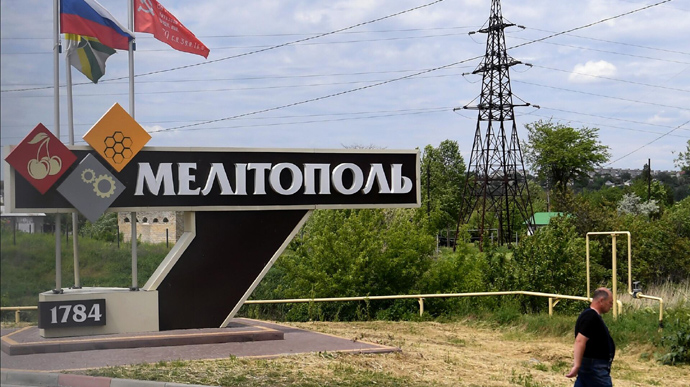 IRYNA BALACHUK – FRIDAY, 19 AUGUST 2022, 10:44
The Russian occupation regime in the city of Melitopol is planning to hold the pseudo-referendum on the inclusion of Russian-occupied territories of Zaporizhzhia Oblast in the Russian Federation at voters' places of residence.
Advertisement:
Source: National Resistance Center
Quote from the National Resistance Center: "In Melitopol, the Russians intend to hold their pseudo-referendum at the place of residence of the 'voters'. The occupiers want to hold their parody of a voting on 11 through 17 September."
Details: The Resistance Center notes that the Russians are planning to hold a "hidden referendum" because they have realised that they do not have enough supporters to create even an illusion of support.
Therefore, in Russia's effort to conceal the anticipated low voter turnout, Melitopol residents will be "surveyed" at their places of residence.
The National Resistance Center further stresses that the only goal of the so-called "referendum" is to feed into Russia's propaganda efforts. Its outcomes will in no way affect the Kremlin's decision to occupy the territory.
The Center urges local residents to evacuate from the occupied territories in order to avoid aiding the propagandists' efforts. Where evacuation is impossible, residents are encouraged not to open their doors or to leave the city for the duration of the "referendum".
Journalists fight on their own frontline. Become our patron, support our work!