Invaders increase filtration in Kherson Oblast – Regional Council
Sunday, 21 August 2022, 11:13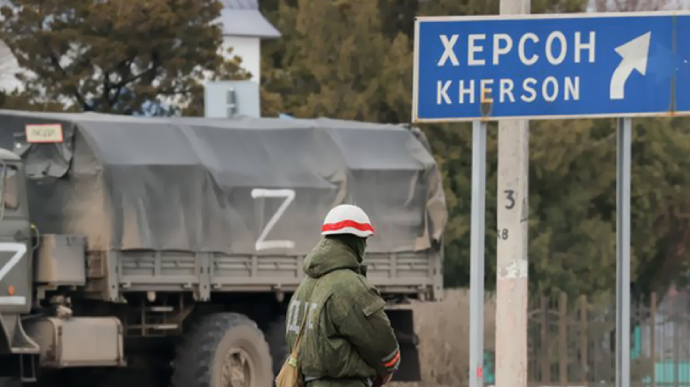 VALENTYNA ROMANENKO — SUNDAY, 21 AUGUST 2022, 11:13
PHOTO BY TASS
In recent weeks, Russian invaders have increased the scale of filtration measures in Kherson Oblast, and the number of people abducted by the invaders is increasing.
Advertisement:
Source Yuriyi Sobolevsky, Deputy Chairman of the Kherson Regional Council in a comment for Ukrinform
Quote: "The number of residents of Kherson Oblast abducted by Russian invaders has increased significantly. Volunteers working in the occupied territories, heads of condominiums who refuse to cooperate with the invaders are under attack."
Details: In this case, if the invaders want to force one of the spouses to cooperate, then they can take both, Sobolevskyi explains.
According to him, it is now dangerous for teachers to stay in the occupied territories. Those employees of the education sector who remained in the occupied territories will receive payments for downtime, their social rights are protected. Also they can not work under occupation, either conduct lessons online or as tutors.
Background: The mayor of Melitopol Ivan Fedorov said that on 21 August, a woman died in a queue of cars waiting to go through the Vasylivka checkpoint to leave Russian-occupied territories for Ukrainian-controlled ones.
According to Fedorov, the number of deaths recorded in evacuation convoys has already exceeded a dozen.
Journalists fight on their own frontline. Become our patron, support our work!