Ukrainian Armed Forces destroyed 7 ammunition storage points this week – Humeniuk
Thursday, 25 August 2022, 23:54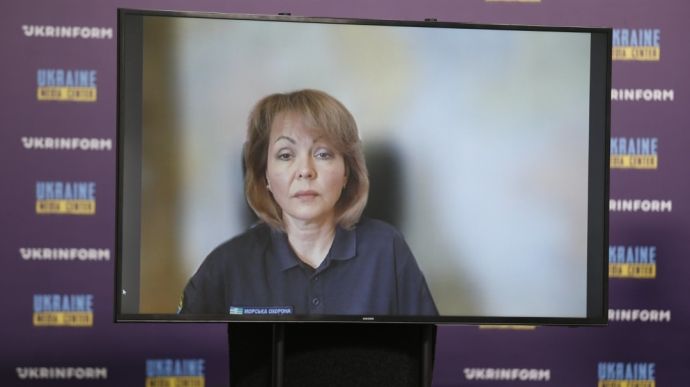 Kateryna Tyshchenko — Thursday, 25 August 2022, 23:54
The Armed Forces of Ukraine destroyed seven Russian ammunition storage points in the south of Ukraine this week.
Source: Head of the Joint Coordination Press Centre of the Defence Forces of Southern Ukraine, Natalia Humeniuk, on the air during the national 24/7 newscast
Advertisement:
Quote: "Storage points are among the top priority targets for our artillery, in particular for air strikes, since this is the arsenal the enemy plans to use against our units."
"They [Russians -ed.] are trying to disperse these reserves, since they have already understood that our strikes are pinpoint and precise. However, we find the new deployment sites and destroy them once again."
"Hence, [the Ukrainian military] have already destroyed seven ammunition storage points this week. Though, I think that the week is not over yet and we still have a few days, we still have time."
Details: Natalia Humeniuk also confirmed that the Russian invaders have been trying to build additional crossings in the Kherson region after the Ukrainian forces took the bridges out of operation.
"These facilities are under fire control as well. If they are rebuilt, they will be damaged again," she said.
Moreover, Natalia Humeniuk has noted that such crossings do not have sufficient capacity to meet the invaders' military needs..
When asked if there have been any instances of similar crossings being destroyed, she replied: "For now, it's a surprise."
Background: On Thursday afternoon (August 25), Operational Command Pivden (South) reported that the Armed Forces of Ukraine destroyed a Russian ammunition storage point in Nova Kakhovka in Kherson Oblast as well as command posts of Russian tactical artillery units in the Kakhovka and Beryslav districts.
Journalists fight on their own frontline. Support Ukrainska Pravda!