Women kept in Russian captivity: no hygiene, cropped hair, ten people in same prison cell
Tuesday, 20 September 2022, 16:27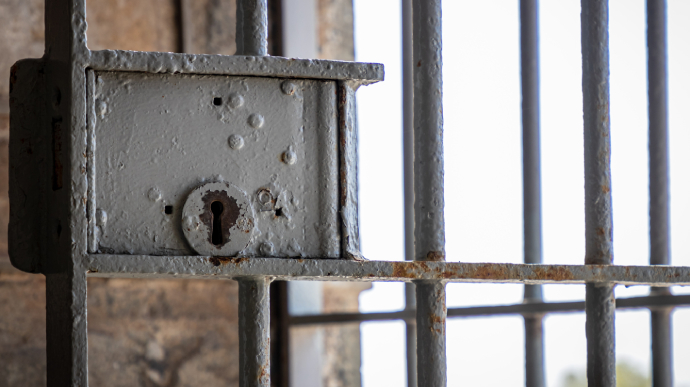 VALENTYNA ROMANENKO – TUESDAY, 20 SEPTEMBER 2022, 16:27
The Russians keep Ukrainian women on an equal footing with men, that is, in cramped cells and with no hygiene products. Some are not allowed to comb their hair or forced to cut it altogether.
Advertisement:
Source: Ukrinform [Ukraine's state-run news agency]
Details: Representatives of the Media Initiative for Human Rights NGO at a briefing told the press what Ukrainian women in Russian captivity had to go through.
According to human rights defenders, after the "arrest", the women are kept in basements and prisons. Some are taken to Russia.
Journalist Mariia Klymyk spoke about the analysis of the testimonies of women who were in Russian captivity. There were specific grounds on the basis of which the Russians illegally detained them.
Quote: "I spoke with women of different ways of life, both civilians and military. The conditions of detention were always the same, especially in the case of civilians. That is, they either took part in rallies or were on Russian lists because they were wives of soldiers, policemen, journalists or generally had some influence on society.
The conditions of detention were mostly the same - detainees were not given any hygiene products, there was no special treatment. Sometimes ten women were kept in cells designed for two or three people. Women were kept the same way as men, except physical violence was not used against women.
After being brought to the place of detention, and especially to the Russian Federation, they were shaved bald, others were not allowed to wash, comb or tie their hair. No medical assistance was provided. That is, they were not treated as female prisoners at all, as stipulated by the Geneva Conventions."
Details: Human rights activists claim that it is currently difficult to ascertain the exact number of women held in Russian captivity. Not all relatives report the detention. During the entire period of official exchange rounds of POWs, 39 women from both civilian and military spheres were freed.
Journalists fight on their own frontline. Support Ukrainska Pravda or become our patron!