"No to genocide": women protest in Russian Yakutsk – asking for their men back
Sunday, 25 September 2022, 10:25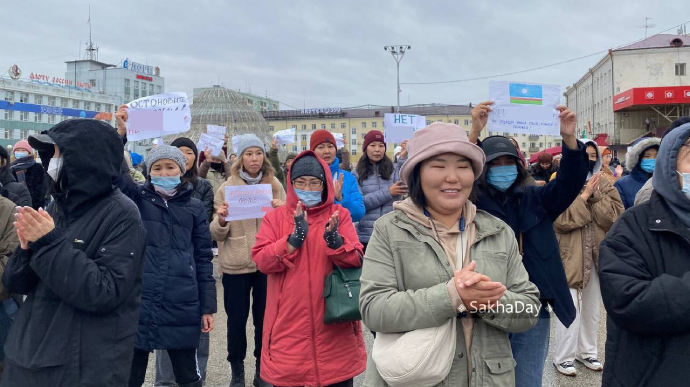 ROMAN PETRENKO — SUNDAY, 25 SEPTEMBER 2022, 10:25
A protest has been held in Ordzhonikidze Square, in Yakutsk, Russia, where women came out to demand an "end to the genocide" and to return men home from the war against Ukraine.
Source: local publication Sakhaday
Advertisement:
Details: Journalists report that a large number of people attended [the protest], many of them coming with their families, mostly women, with grandmothers and daughters.
At first, the police asked the women to disperse.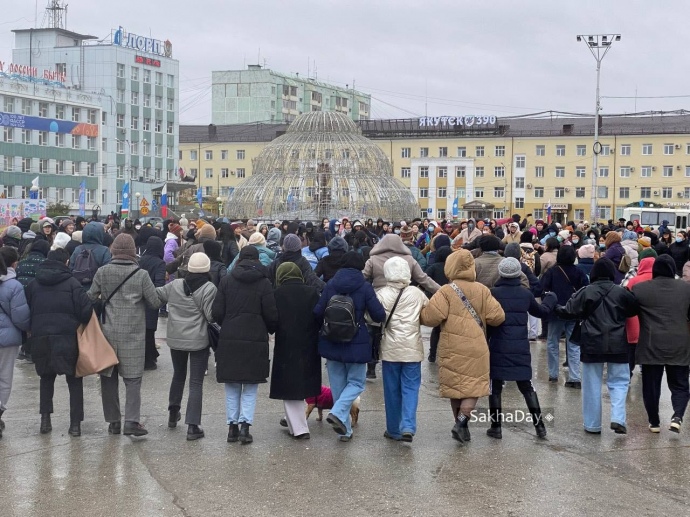 By the end of the event, arrests were made, but their number is unknown.
The publication reported there was a busload of detainees and assessed the actions of the police as "aggressive".
Previously:
On the morning of 21 September, Vladimir Putin announced partial mobilisation.
Later it turned out that there was a hidden seventh clause of the Russian President's decree on partial mobilisation that allows the Ministry of Defence of Russia to call up 1 million people, mostly from villages.
Protests have taken place in Russian cities following the announcement regarding mobilisation. According to human rights activists, the police have already detained thousands of people.
Journalists fight on their own frontline. Support Ukrainska Pravda or become our patron!