Patriarch Kirill says dying in war against Ukraine "cleanses away all sins"
Sunday, 25 September 2022, 19:41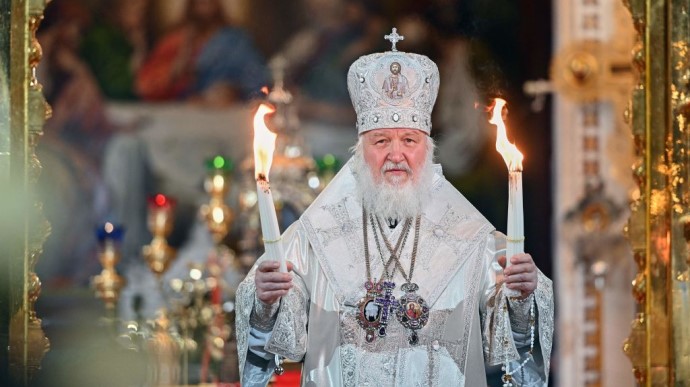 "UKRAINSKA PRAVDA" — SUNDAY, 25 SEPTEMBER 2022, 19:41
Russian Orthodox Patriarch Kirill has said in his Sunday sermon that "sacrifice in the course of carrying out your military duty cleanses away all sins."
Source: Russian media outlets Meduza; SOTA
Advertisement:
Quote: "We know that many today are dying in the fields of internecine battle. The Church is praying that this battle will end as soon as possible, that as few brothers as possible will kill each other in this fratricidal war.
And at the same time, the Church realises that if someone, driven by a sense of duty and the need to honour his oath, stays loyal to his vocation and dies while carrying out his military duty, then he is, without any doubt, doing a deed that is equal to sacrifice. He is sacrificing himself for others. And, therefore, we believe that this sacrifice cleanses away all of that person's sins."
Previously: Patriarch Kirill has previously claimed that young Russians were "doing a heroic deed" by killing Ukrainians.
Journalists fight on their own frontline. Support Ukrainska Pravda or become our patron!