Russians lose 15 tanks, 4 helicopters and 500 soldiers in one day
Monday, 26 September 2022, 09:23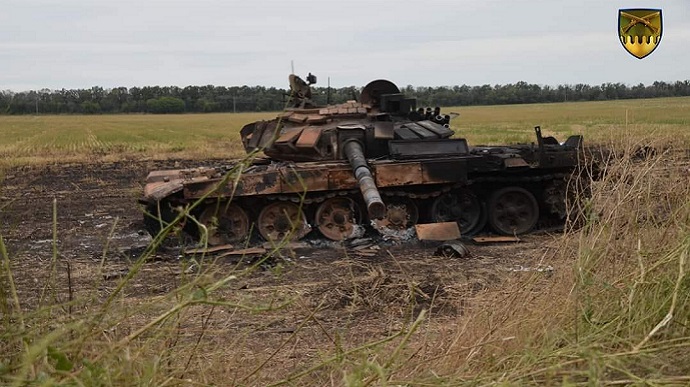 UKRAINSKA PRAVDA – MONDAY, 26 SEPTEMBER 2022, 09:23
Russia has lost more than 57,000 servicemen in its war against Ukraine, and according to the estimates of the General Staff of the Armed Forces of Ukraine, about 500 Russian occupiers have been killed in just one day.
Source: General Staff of the Armed Forces of Ukraine on Facebook
Advertisement:
Details: The Russian forces have suffered their greatest losses on the Kramatorsk and Donetsk fronts.
Total combat losses of the Russian forces between 24 February and 26 September 2022 are estimated to be as follows [figures in parentheses represent the latest losses – ed.]:
Approximately 57 200 (+500) military personnel
2 290 (+15) tanks
4 857 (+25) armoured combat vehicles
1 369 (+1) artillery systems
330 (+2) multiple-launch rocket systems
172 (+1) air defence systems
260 (+1) fixed-wing aircraft
224 (+4) helicopters
970 (+4) operational-tactical UAVs
241 (+0) cruise missiles
15 (+0) ships/boats
3711 (+10) vehicles and fuel tankers
131 (+1) other vehicles and equipment
The data is being confirmed.
Previously:
One of the drones that attacked Odesa Oblast on the night of 25 September has been destroyed by Ukrainian air defence.
Ukrainian air defence has shot down an Iranian-made Shahed-136 kamikaze drone that the Russians were using to attack Mykolaiv on 25 September.
Journalists fight on their own frontline. Support Ukrainska Pravda or become our patron!