In Irkutsk, fighter jet Su-30 crashed into a house, pilots perished
Sunday, 23 October 2022, 13:56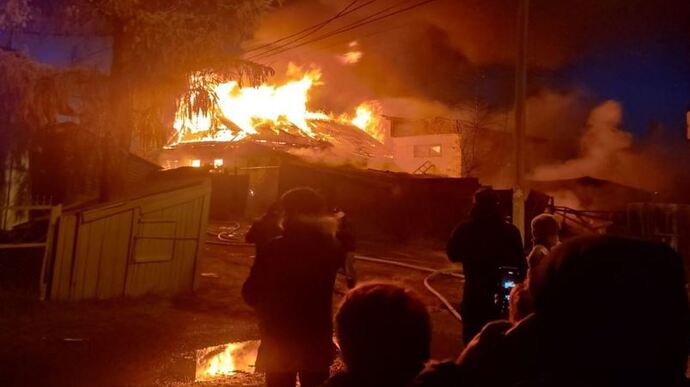 STANISLAV POHORILOV — SUNDAY, 23 OCTOBER 2022, 13:56
Igor Kobzev, the governor of the Irkutsk Oblast, said that a fighter jet crashed into a two-storey building in the Siberian city of Irkutsk; two pilots have perished, but there are no victims among the civilian population.
Source: Kobzev on Telegram; Interfax; RIA Novosti, a Kremlin-aligned Russian news agency
Advertisement:
Quote from Kobzev: "According to preliminary information, a SU plane crashed into a two-story house on Przhevalsky Street in Irkutsk."
Details: The governor said that he was on his way to the scene. "All units are already here. There is no information about the victims yet," he added.
The press service of the Head Office of the Ministry of Emergency Situations in Irkutsk Oblast clarified that a Su-30 plane crashed during a test flight. "The plane fell within the city limits, in a private housing area. Fire and rescue units are working on the scene; the information is being clarified," the message said.
A fire broke out at the scene of the accident.
The Su-30 is a multipurpose fighter of the "4+" generation, developed by the Sukhoi - Experimental Design Bureau, and mass produced at the Irkutsk Aircraft Plant.
Background: On the evening of 17 October, in Yeysk, Russia, a Su-34 military aircraft crashed into a high-rise building during takeoff; 15 people were reported dead.
Journalists fight on their own frontline. Support Ukrainska Pravda or become our patron!