Mobilised Russians to wear Iranian-made bulletproof vests and helmets
Monday, 24 October 2022, 17:05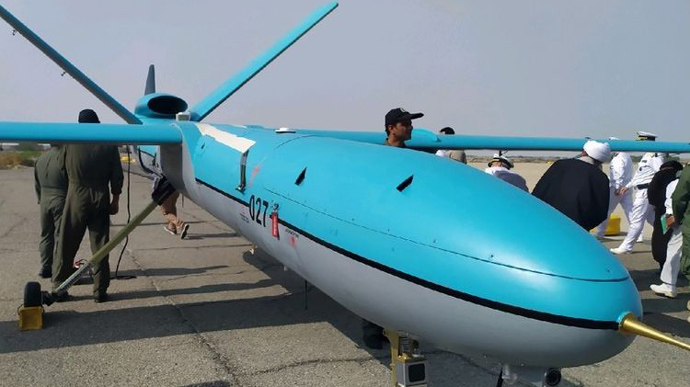 IRYNA BALACHUK — MONDAY, 24 OCTOBER 2022, 17:05
The Russian government is unable to provide the new wave of conscripts with sufficient Russian-made ammunition, so it has started using equipment manufactured in Iran.
Source: Defence Intelligence of Ukraine
Advertisement:
Quote: "Due to its inability to provide the new wave of conscripts with the necessary ammunition of its own production, the Russian Federation is starting to use Iranian-made equipment. 3,000 pieces of body armour are shortly to be transferred - 1,500 bulletproof vests and 1,500 helmets manufactured by Milad."
Details: According to the intelligence information, the Iranian equipment is currently in a warehouse at the 1061st Logistics Centre of the 3rd Motor Rifle Division (Soloti/Valuyki in Belgorod Oblast in Russia).
Ukraine's Defence Intelligence notes that the Iranian government is also planning to send a new group of advisors to Russia to help train Russian soldiers in the combat use of new Arash-2 UAVs, as well as Iranian surface-to-surface missiles. Deliveries of these are set to start in the near future.
In addition, a group of advisors from the Islamic Revolutionary Guard Corps has departed from Iran for Dzhankoi [a town in temporarily occupied Crimea - ed.]; they will train and assist the occupiers in using Shahed-136 and Mohajer-6 UAVs.
Background:
Journalists fight on their own frontline. Support Ukrainska Pravda or become our patron!