Wagner Group recruits large number of prisoners with HIV and hepatitis, marking them with wristbands
Tuesday, 25 October 2022, 11:34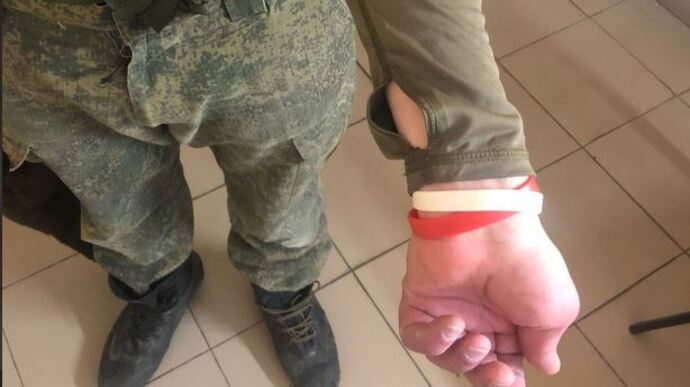 STANISLAV POHORILOV — TUESDAY, 25 OCTOBER 2022, 11:34
The Russian private military company Wagner has started to recruit large numbers of prisoners who are suffering from serious infectious diseases such as HIV and hepatitis C for the war in Ukraine. The phenomenon has already become widespread.
Source: press service of Ukraine's Defence Intelligence
Advertisement:
Details: The fact that more than a hundred prisoners with confirmed HIV or hepatitis C have been recruited at Penal Colony No. 5 in Metalostroy (Leningrad Oblast, Russia) alone shows that this phenomenon is widespread.
The Wagner Group command "marks" the infected soldiers by forcing prisoners to wear red wristbands if they are HIV-positive and white ones if they have hepatitis.
According to the intelligence, the fighters are becoming angry about this situation. Russian medics are known to routinely refuse to treat injured [soldiers] with hepatitis or HIV.
Several fighters with HIV or hepatitis are already in Ukrainian captivity and have confirmed the information about the mass recruitment of infected prisoners by Wagner.
Previously: In early September, a video was posted online showing the oligarch Yevgeny Prigozhin, who is close to Vladimir Putin and founded the so-called Wagner Private Military Company, personally encouraging Russian prisoners to go to fight in Ukraine.
Journalists fight on their own frontline. Support Ukrainska Pravda or become our patron!