Most sexual offences committed by Russians were recorded in Kyiv Oblast
Thursday, 27 October 2022, 14:55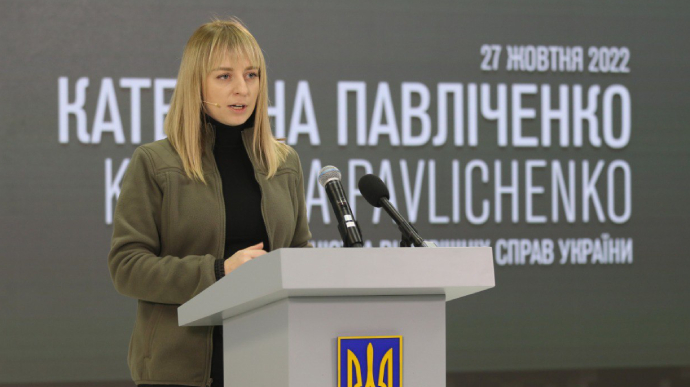 VALENTYNA ROMANENKO – THURSDAY, 27 OCTOBER 2022, 14:55
The majority of sexual offences committed by Russian occupation forces have been reported in Kyiv Oblast.
Source: Kateryna Pavlichenko, Deputy Minister of Internal Affairs of Ukraine, during a briefing at Military Media Center on 27 October
Advertisement:
Quote: "Among the criminal proceedings that have already been opened by law enforcement agencies, including the police, there are cases involving gang rape and rape of minors…
I would like to note that the majority of sexual crimes have been recorded in Kyiv Oblast… Fifteen victims of sexual offences committed by the occupiers from the Russian Federation have been identified. Sexual crimes have also been recorded in Chernihiv Oblast (at least three victims have been identified there) and in Kharkiv, Donetsk and Kherson oblasts."
Details: Pavlichenko said that investigations in the recently liberated territories in Donetsk and Kharkiv Oblast are ongoing, and that the cases that have been uncovered so far constitute only "the tip of the iceberg".
So far, 43 criminal cases concerning sexual crimes have been opened (each case might involve multiple offences).
Journalists fight on their own frontline. Support Ukrainska Pravda or become our patron!