Zelenskyy: Russia's losses in this war are 10 times greater than Ukraine's
Thursday, 10 November 2022, 21:05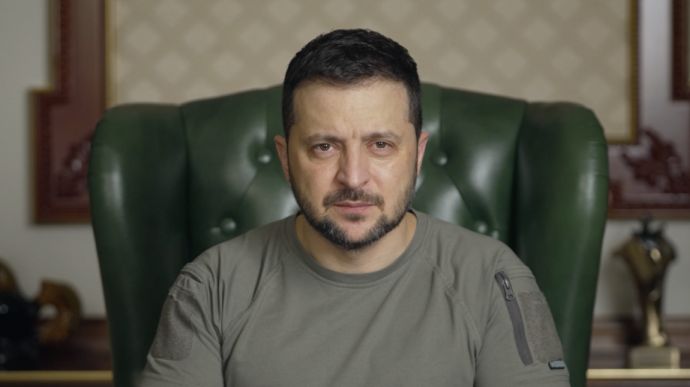 President Volodymyr Zelenskyy has said that Russia's losses in its war against Ukraine are 10 times greater than those of the Ukrainian Armed Forces.
Source: President Zelenskyy in an interview with CNN
Quote from Zelenskyy: "Yes, ten times [i.e., Russia's losses are 10 times greater than Ukraine's - ed.]. I think so. Roughly. I don't know the exact numbers, but the difference is very significant.
Advertisement:
Because our military strategy is to preserve people, because people are more important."
Details: The President of Ukraine said that Russia's military personnel and equipment losses are stunning.
He said that help from Western partners has allowed the Armed Forces of Ukraine to stop the Russian offensive and seize the initiative.
Previously: On 9 November, Joint Chiefs Chair General Mark Milley said that Russia has suffered more than 100,000 killed and wounded soldiers as a result of the war in Ukraine, and that Ukraine is probably looking at similar numbers.
The General Staff of the Armed Forces of Ukraine estimates that Russia has lost 78,690 military personnel in the war against Ukraine.
Journalists fight on their own frontline. Support Ukrainska Pravda or become our patron!