Peskov says Russia has not withdrawn its claims to entire Kherson Oblast
Friday, 11 November 2022, 10:44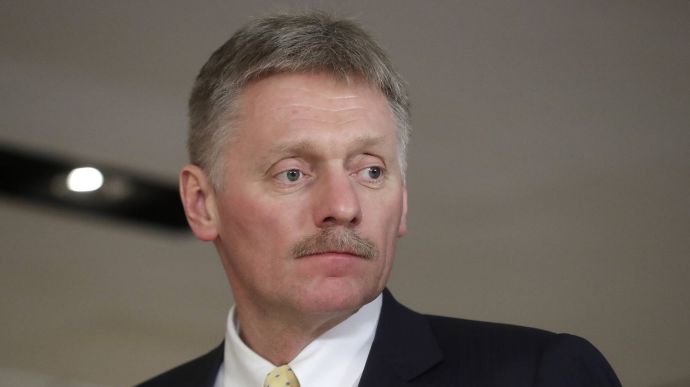 Russia continues to consider Kherson, which it occupied and annexed, its territory, despite the retreat of troops to the left bank of the Dnipro River in Kherson Oblast.
Source: Russian state-owned news agency TASS, quoting Dmitry Peskov, the Russian President's spokesperson
Details: Peskov did not talk about the military's decision regarding Kherson.
Advertisement:
He has said that Russia does not regret having "accepted" Kherson Oblast.
Peskov did not comment on the words of experts regarding the situation around Kherson, but said that "the special military operation continues".
According to Peskov, Kherson Oblast "remains a part of the Russian Federation; there are no changes and there cannot be any changes here".
Background:
In late September, Russian occupiers held so-called "referendums" in the occupied territories of mainland Ukraine with the aim of legalising the annexation of these areas by the Russian Federation.
On 30 September, Putin signed agreements on "accession" of the captured Ukrainian regions [Donetsk, Luhansk, Kherson and Zaporizhzhia oblasts]; on 5 October, he signed the "laws on accession of these territories" to the Russian Federation.
Starting from late October, the occupiers have been moving their administrative staff from the city of Kherson to the left bank of Dnipro River in Kherson Oblast; they also forcibly deported local residents.
On 9 November, Sergei Surovikin, the commander of Russian occupation forces in Ukraine, claimed that the Russian army would leave Kherson. However, the Ukrainian government was confident that there was still a formidable contingent of Russian troops in Kherson, and that Russia would not give up on the city without a fight.
On 10 November, there were reports that Russian occupation forces mined whatever they could reach while retreating from Kherson; they also blew up critical infrastructure facilities, including boiler rooms, communication towers and the Antonivka Road Bridge.
Journalists fight on their own frontline. Support Ukrainska Pravda or become our patron!