Commander-in-Chief says Ukrainian military will not accept any negotiations or compromises
Monday, 14 November 2022, 20:52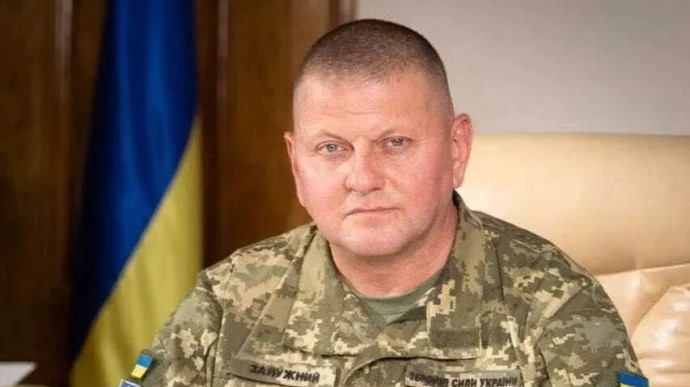 Valerii Zaluzhnyi, Commander-in-Chief of the Armed Forces of Ukraine, has pointed out that Ukraine will not stop on the path towards liberating its territories under any circumstances, and will not make any compromises.
Source: Zaluzhnyi in a telephone conversation with General Mark Milley, Chairman of the Joint Chiefs of Staff of the United States
Quote: "I assured [General Mark Milley] that we will fight for as long as we have the strength. Our goal is to liberate the entire Ukrainian land from Russian occupation. We will not stop on this path under any circumstances.
Advertisement:
The Ukrainian military will not accept any negotiations, agreements or compromises. We have only one condition for negotiations - Russia must withdraw from all captured territories."
Details: Zaluzhnyi also briefed Milley on the current situation and priority needs of the Ukrainian defence forces.
Zaluzhnyi stated that the situation at the front was stable and under control.
Quote: "We are closely monitoring the enemy's activity on [Ukraine's] border with the Republic of Belarus and are building a reliable shield to protect Ukraine from the north.
The defence forces are continuing offensive actions on the Kharkiv front despite the fierce resistance by the occupying forces.
The enemy is conducting active attacks along the contact lines of Bilohorivka-Soledar-Bakhmut-Maiorsk and Avdiivka-Opytne-Vodiane-Pisky-Marinka-Pavlivka but is not succeeding. We are holding the defence thanks to the resilience of our frontline units and combat-ready reserves.
On the Kherson front, we are carrying out stabilisation measures and strengthening the lines of defence."
Journalists fight on their own frontline. Support Ukrainska Pravda or become our patron!