Mention of 100,000 Ukrainian soldiers killed during war removed from address of Head of European Commission
Wednesday, 30 November 2022, 11:40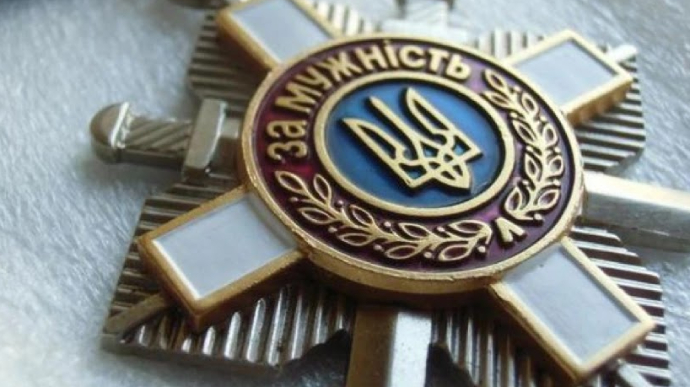 The statement that Ukraine has allegedly lost an estimated 100,000 military and 20,000 civilians in the war against Russia has been removed from the address of the head of the European Commission.
Source: European Pravda
On 30 November, Ursula von der Leyen, the Head of the European Commission, dedicated her address to the plan of confiscation of frozen Russian assets and the creation of a special tribunal to punish Russia for the crime of aggression against Ukraine. The text and video of the address has been published on the website of the European Commission and on von der Leyen's social media accounts.
Advertisement:
At the beginning of her address, von der Leyen said that Russia's invasion of Ukraine brought death, devastation and untold suffering, and that it was estimated that "over 20,000 civilians and 100,000 Ukrainian soldiers have died in Ukraine to date."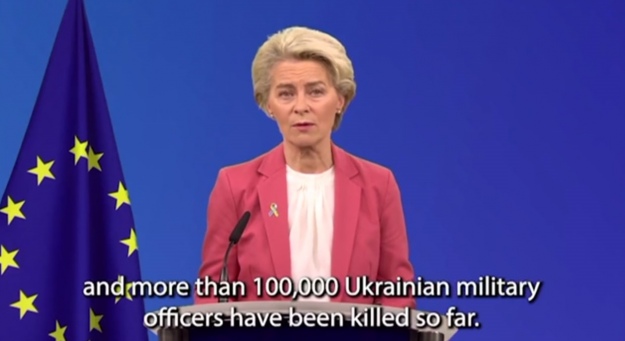 However, later the text of von der Leyen's statement on the European Commission's website has been edited and published without data on casualties – neither among civilians nor among the military.
The official Twitter account of Ursula von der Leyen removed the previous video version of the appeal and published an edited one, also without mentioning the losses. The European Commission has not provided any explanation for this move.
Russia must pay for its horrific crimes.

We will work with the ICC and help set up a specialised court to try Russia's crimes.

With our partners, we will make sure that Russia pays for the devastation it caused, with the frozen funds of oligarchs and assets of its central bank pic.twitter.com/RL4Z0dfVE9

— Ursula von der Leyen (@vonderleyen) November 30, 2022
At the request of Ukrainska Pravda to comment on the assessment voiced by von der Leyen in the first version of her appeal, Bohdan Senyk, the head of the Public Relations Department of the Armed Forces of Ukraine, noted that the General Staff could not confirm this figure, and the losses of the Ukrainian army are official information and fall under the restriction of disclosure.
He also emphasised on the irreversibility of punishment for the aggressor country for the death and injury of Ukrainian citizens.
Von der Leyen has also said that the EU suggests establishing a specialised court with the support of the UN to investigate and prosecute the crimes of Russian aggression.
Journalists fight on their own frontline. Support Ukrainska Pravda or become our patron!