Russia carries out over 10 cyberattacks on strategic Ukrainian targets every day
Wednesday, 9 November 2022, 13:15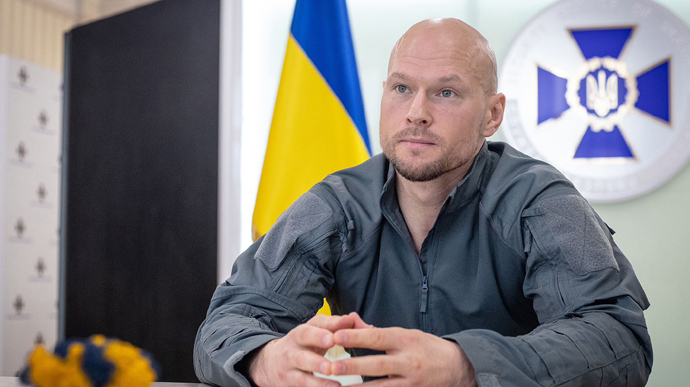 Russia's missile strikes on Ukrainian energy facilities are being accompanied by powerful cyberattacks intended to bring about a total blackout, but Ukraine is repelling them and even going on a lightning-fast cyber-counteroffensive.
Source: Illia Vitiuk, head of the Cybersecurity Department of the Security Service of Ukraine, in an interview with "Liga.net".
Quote from Vitiuk: "Energy, infrastructure and logistics are priority targets for the Russian secret services. The latest attacks on the combined heat and power plants were also accompanied by cyberattacks. We were expecting this scenario, so none of them were effective.
Advertisement:
Sometimes we have information about where the enemy will strike in the coming days or weeks, and our task is to prevent this. The public are unaware of most cyberattacks, but Russia carries out an average of more than 10 cyberattacks per day."
Details: According to Vitiuk, if they had not been fended off, the consequences would have been "extremely serious".
He explained that cyberattacks can be far more effective and cheaper than rocket attacks, because a simultaneous attack on all the regional power companies could turn off the lights throughout the country.
The cybersecurity department head added that at present, in the worst cases, Russian cyberattacks are able to turn off electricity for 5-10 minutes or stop certain services operating for a short time. But his department is working to prevent even this from happening.
According to Vitiuk, approximately 90% of all cyberattacks that are carried out on Ukrainian state resources are the work of the Russian secret services. A small percentage of cyberattacks are carried out by Belarusian secret services assisting the Russian Federation, and up to 1% are the work of other secret services.
He added that these are not usually destructive attacks, but attempts to obtain particular intelligence information.
The number of attacks has risen sharply in recent years: about 800 cyberattacks were recorded in 2020, almost 1,400 in 2021, and more than 3,500 this year.
Quote from Vitiuk: "We are ready for anything, there is nothing we would not see.
Ukraine launched a cyber-counteroffensive on 24 February.
Previously, Ukraine did not resort to cyberattacks, because this could be deemed a reason for war under international law. Today, our [cyber-]counteroffensive is developing even more rapidly than on the traditional front. There's a lot of cyberbavovna." [Bavovna is a Ukrainian word for cotton; this is a reference to how Russian propaganda, initially refusing to use the word 'vzryv' (explosion), used 'khlopok' (a bang) instead. However, 'khlopok' also means cotton, and this has since become a meme - ed.]
Details: Vitiuk also added that in fact, Ukraine has its own cyber-defence which has hundreds of thousands of fighters – ordinary Ukrainians who have joined the fight on the cyberfront.
Journalists fight on their own frontline. Support Ukrainska Pravda or become our patron!