Russian missiles that hit Kyiv on 14 January were S-400s launched from Bryansk Oblast
Tuesday, 17 January 2023, 17:22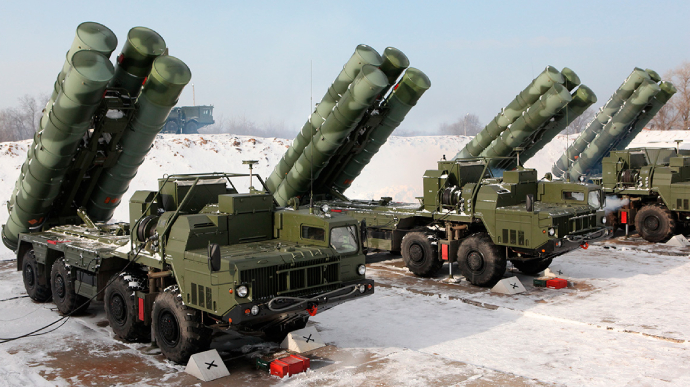 Ukraine's Air Force has confirmed that the Russians launched S-400 anti-aircraft missiles from Bryansk Oblast to attack Kyiv on Saturday, 14 January.
Source: Colonel Yurii Ihnat, spokesperson for the Air Force of Ukraine's Armed Forces, on 5 TV Channel and in a comment to Ukrainska Pravda
Details: The Colonel noted that the entire frontline zone has been taking hits from these specific projectiles for six months now, as the Russians use S-300 anti-aircraft missiles to hit ground targets.
Advertisement:
However, on 14 January, the Russians hit Kyiv with S-400 missiles for the first time. The strike was carried out from Russia's Bryansk Oblast. Ihnat explained to Ukrainska Pravda that the Russians fired more than 10 such anti-aircraft missiles, which flew along a ballistic trajectory, in Kyiv and Kyiv Oblast on Saturday.
Ihnat reiterated that Ukrainian Air Defence does not currently have the means to shoot down such missiles. However, he said Ukraine's Armed Forces are working to counteract such actions by the Russians.
Quote: "The entire front-line zone has been under attack from these missiles for half a year. Nothing has changed. The only thing that has changed is the direction from which they did it for the first time: Bryansk Oblast. And from quite a long distance. S-400s have an effective range of more than 200 km.
We need to understand that there is also a threat from there, so certain countermeasures must be taken. There, the enemy has few options where to place them. I'm not going to say what needs to be done there, but steps are already being taken in this regard."
Journalists fight on their own frontline. Support Ukrainska Pravda or become our patron!