Something very similar to Pantsir-S1 missile system spotted on roof of Russia's Defence Ministry in Moscow
Thursday, 19 January 2023, 20:26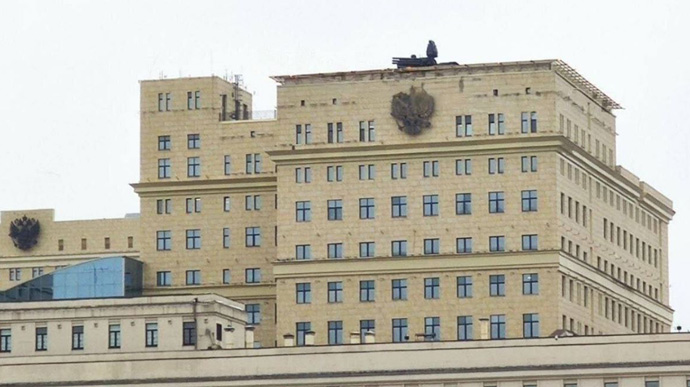 Russian media outlets and social media have been publishing photos and videos of what appear to be Pantsir-S1 anti-aircraft gun missile systems installed on the roofs of several buildings in Moscow, in particular on top of the Ministry of Defence. It is not yet known whether the Russians have actually installed the rooftop weapons.
Source: Meduza, a Latvia-based Russian media outlet; Russian BBC service; Novaya Gazeta. Europe
Details: Several videos posted on Russian Telegram channels apparently show a Pantsir-S1 air defence system being installed at 8 Teterinsky Lane, Moscow.
Advertisement:
OSINT analyst Michael Horowitz posted a photo of the Russian Defence Ministry building on the Frunzenskaya Embankment, where a Pantsir-S1 has also allegedly been installed.
A sure sign things are going well for #Russia:

A pantsir air defense system has been deployed on the roof of the Russian Ministry of Defense in Moscow

🙃 pic.twitter.com/2y6Xa81S32

— Michael A. Horowitz (@michaelh992) January 19, 2023
The Moscow authorities and the Russian Defence Ministry have yet to comment on these reports.
Earlier this week, Russian Telegram channels also published photos of S-400 air defence systems seen near the Losiny Ostrov (Elk Island) National Park and in the fields of Moscow's Timiryazev Agricultural Academy. Trees on Losiny Ostrov had reportedly been cut down to create a site for air defence systems.
The Pantsir-S1 is designed to provide short-range cover from air attacks for civilian and military facilities.
Journalists fight on their own frontline. Support Ukrainska Pravda or become our patron!