It gets easier to find agents in Putin's entourage – Ukraine's Defence Intelligence Chief
Thursday, 23 February 2023, 09:30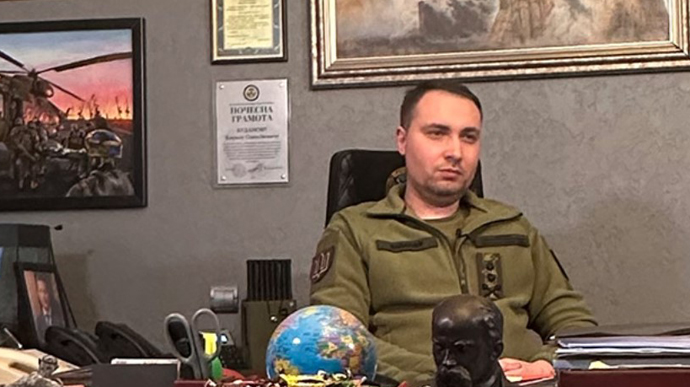 Kyrylo Budanov, Chief of the Defence Intelligence of Ukraine (DIU), has said that there are agents in the entourage of the aggressor country's president, Vladimir Putin, who are cooperating with Ukrainian intelligence, and it is easier to find them the more difficult the situation in Russia itself becomes.
Source: Budanov in an interview with Ukrainska Pravda

Quote: When asked whether there are many DIU agents in Putin's entourage, Budanov replied:
"I'm not going to tell you how many there are, either. But they are there.
And since the situation in the Russian Federation really does deteriorate every day, it is getting easier and easier to find people who are prepared to cooperate [with Ukraine's Defence Intelligence]."
Advertisement:
Details: According to Budanov, the main motivation for cooperation with Ukrainian intelligence is "an opportunity to live a normal life in the future. I don't think your readers will be surprised to find out that we maintain close ties with many countries globally," emphasises the Chief of DIU.
He also gave assurances that the DIU carefully analyses the information transmitted by agents, as only facts are trusted.
"Say someone tells us that tomorrow it will rain, but it doesn't rain. They say: 'I made a mistake, it will definitely rain the day after tomorrow.' But the day after tomorrow it doesn't rain either.
Maybe they made a mistake, but in that case, can we trust a person like that? No, we can't. It's an allegorical answer to your question," noted Budanov.
Journalists fight on their own frontline. Support Ukrainska Pravda or become our patron!