Minsk agreements were simple way to end war by ceding territories to Russia – Zelenskyy
Thursday, 9 February 2023, 22:48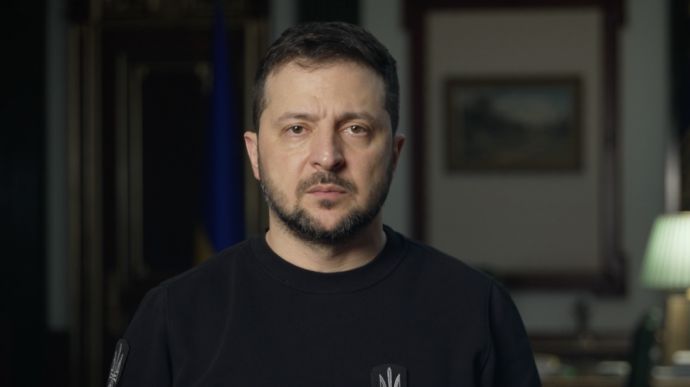 Ukrainian President Volodymyr Zelenskyy believes that the Minsk agreements were, from the outset, initiated by the West as a concession to Russia, and that it was impossible to fulfil them without Ukraine ceding territory.
Source: Zelenskyy in an interview with a German media outlet SPIEGEL
Quote: "We are all afraid of war, this is an instinct. I am not blaming anyone here. People feel really sorry for us Ukrainians. But the worst outcome would be if the war were to come to them [other countries – ed.].
Advertisement:
Citizens and their leaders see a potential threat to the stability of their countries, specifically to their political leadership. This is why they want to stop the war. The best way to do so is at the expense of others, and certainly not at the expense of any victims in their home country.
I am not even trying to be objective, because I am the President of the country which is currently in a state of war so, I will be subjective. Make your own conclusions based on what I am saying.
The easiest way to end the war is to cede Ukrainian territories to Russia. To give them back the influence on Ukraine and inside Ukraine that they used to have for many years. This is why the Minsk agreements were created…I think, the Minsk agreements were a concession."
Details: Answering the question, whether he himself tried to fulfil the Minsk agreements, Zelenskyy replied that he "had jumped into a wagon going straight into an abyss."
He added that the Minsk agreements are constructed in such a way that "one side is unable to fulfil something and the other freezes the conflict."
Quote: "I did not see any desire to preserve Ukraine's independence in these agreements! To me, they just seem to be a tool to appease Russia at the expense of Ukraine.
Delay is totally normal in diplomacy. You never know, whether a person who makes a decision dies, and everything suddenly becomes easier."
Details: Zelenskyy remarked that he treated Minsk agreements only as the official avenue for negotiations where it was possible to "solve at least some problems", so he started using it for prisoners of war swaps.
"Yet, concerning Minsk agreements in general, I told Emmanuel Macron and Angela Merkel that we cannot fulfil them in this way," – the Ukrainian President admitted.
He added that at the Normandy meeting that included Vladimir Putin in 2019, Zelenskyy had said to all the participants of the meeting, that "the agreement, as it stands, cannot be fulfilled".
"Putin insisted on a quick withdrawal of troops. I explained to him how it is done nowadays and estimated that at a current pace we would need 20 more years. I told him that my father is a mathematics professor, so I am good at maths," – recalled Zelenskyy.
The President recalled that despite the warning about a possible Russian invasion in 2022, almost no partners supplied Ukraine with arms.
He stated that even after the beginning of the full-scale Russian invasion of Ukraine "many wanted to end this war as soon as possible" but "they changed their mind in a few weeks" thanks to Ukrainians' energy and the Russian army's atrocities.
Journalists fight on their own frontline. Support Ukrainska Pravda or become our patron!