Sevastopol "authorities" report downing of 3 drones that attacked Russian fleet
Wednesday, 22 March 2023, 06:47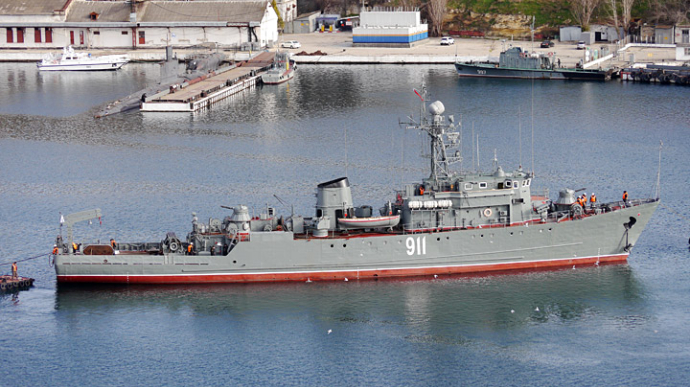 The so-called "governor" of occupied Sevastopol, Mikhail Razvozhayev, has said that the Russian military destroyed three drones that attacked the Black Sea Fleet on 22 March.
Source: Razvozhayev on Telegram
Quote: "Our fleet repelled an attack by surface drones early this morning. In total, three targets had been destroyed by this time. They were trying to enter the bay, and our sailors fired on them using small arms. Air defence was also activated [to down] the air target."
Advertisement:
Details: The "governor" of Sevastopol claims that the Russian warships were not damaged.
"Explosions from destroyed enemy naval drones broke windows in buildings on Lenin 2 Street, in the House of Moscow. People were not injured," he wrote on social media.
Journalists fight on their own frontline. Support Ukrainska Pravda or become our patron!