State Border Guards of Ukraine destroy Russian mortar unit
Wednesday, 22 March 2023, 11:57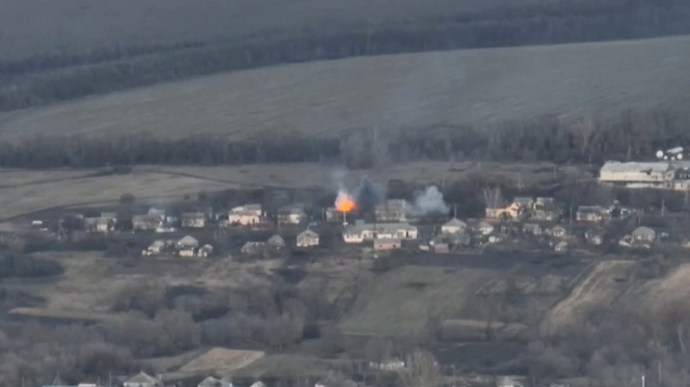 Ukrainian State Border Guards have posted a video showing Ukrainian defence forces destroying a mortar unit belonging to the Russian occupiers, together with their ammunition.
Source: Press office of the State Border Guard Service of Ukraine
Quote: "After the first strike, the enemy mortar unit exploded along with its ammunition. This was possible thanks to the precise cooperation of the different constituents of the defence forces."
Advertisement:
Details: The State Border Guards emphasised that the target was detected by an aerial reconnaissance unit of the State Border Guard Service and destroyed by the Artillery Forces of the Armed Forces of Ukraine.
Journalists fight on their own frontline. Support Ukrainska Pravda or become our patron!