Russians in Bakhmut running out of steam, we will soon take advantage of it – Ukrainian Ground Forces Commander
Thursday, 23 March 2023, 07:51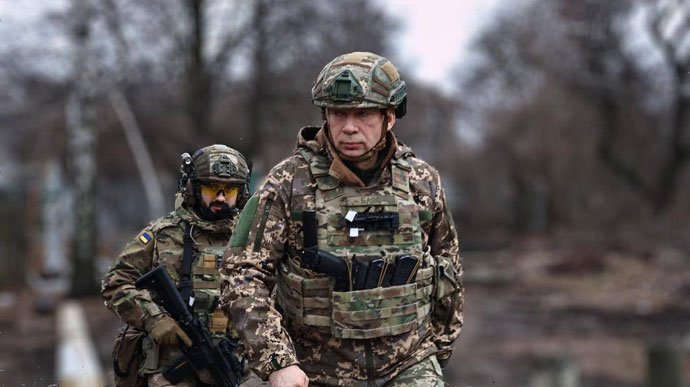 The Russian occupiers are losing significant forces in the city of Bakhmut, Donetsk Oblast, the invaders are running out of steam and the Ukrainian Armed Forces will soon take advantage of this, said Oleksandr Syrskyi, Commander of the Ukrainian Ground Forces.
Source: Syrskyi on Telegram
Advertisement:
Quote from Syrskyi: "The aggressor is not giving up hope of taking Bakhmut at any cost, despite losses in manpower and equipment.
The main forces of the Russian Federation in this area are representatives of the Wagner PMC. Sparing no expense, they are taking considerable losses and running out of breath. Very soon, we will take advantage of this opportunity, as we did in the past near Kyiv, Kharkiv, Balakliia and Kupiansk."
Details: Syrskyi noted that Ukrainian soldiers are under continuous fire from Russian artillery and aircraft, but at the same time, demonstrate "superhuman resilience, courage and bravery."
In particular, the commander of the Armed Forces of Ukraine singled out units from the 93rd, 10th, 57th and 5th Brigades, which are currently fighting in the country's east.
Journalists fight on their own frontline. Support Ukrainska Pravda or become our patron!