Russian forces attack Nikopol district with drone, one person wounded
Monday, 27 March 2023, 22:13
The Russian military launched a drone attack on 27 March on the city of Nikopol and Nikopol district, Dnipropetrovsk Oblast, wounding one person.
Source: Serhii Lysak, Head of Dnipropetrovsk Oblast Military Administration, on Telegram
Quote: "The Russian army attacked the Nikopol district today. They shelled the city of Nikopol and Marhanets hromada [an administrative unit designating a town, village or several villages and their adjacent territories – ed.] with UAVs. They hit the hromada with a kamikaze drone."
Advertisement:
Details: The head of the oblast military administration reported that an educational institution, a private house and a car were destroyed. A 51-year-old man was wounded. He was hospitalised in moderate condition.
Other districts of the oblast were not attacked.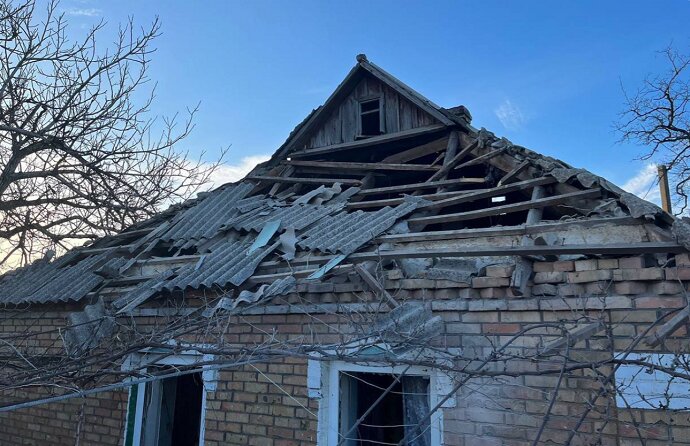 Journalists fight on their own frontline. Support Ukrainska Pravda or become our patron!