Ukraine's Air Force now using JDAM "smart" bombs
Friday, 31 March 2023, 17:52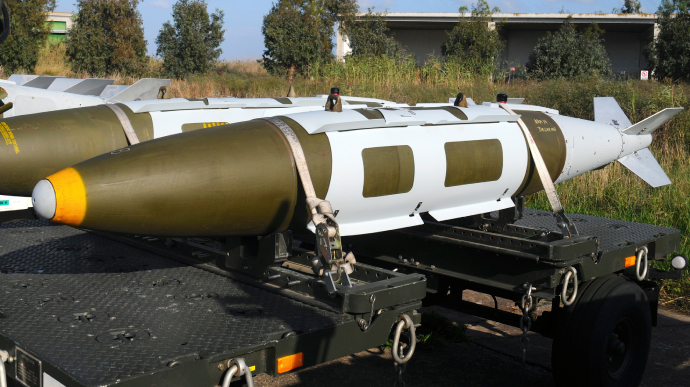 The Air Force of the Armed Forces of Ukraine has confirmed that Ukrainian aircraft now deploy Western-made Joint Direct Attack Munitions (JDAMs), "smart" guidance kits that convert unguided bombs into precision-guided munitions.
Source: Yurii Ihnat, spokesman for the Air Force of the Armed Forces of Ukraine, on the national joint newscast
Quote: "We are using the so-called JDAM bombs. These are Western-made bombs, which our aircraft deploy quite successfully to strike critical targets. These bombs are slightly less powerful but are extremely high-precision. We would like to have more of these bombs to consolidate our success on the front."
Advertisement:
Details: Russia has recently ramped up its use of guided bombs. Normally Russian forces deploy FAB-500 Soviet-made bombs, which are retrofitted with "wings" and GPS targeting systems. Ihnat stressed that these Russian bombs are normally not very precise, and thus pose a great threat to civilian facilities.
Ukraine needs long-range air defence systems and modern multi-purpose fighter jets in order to be able to counter this type of ammunition.
Previously: In December 2022, CNN reported that the US was expected to send Ukraine precision bomb kits that will turn existing unguided munitions, or "dumb" bombs, into precision-guided "smart" bombs known as Joint Direct Attack Munitions (JDAMs) as part of its military aid package.
Journalists fight on their own frontline. Support Ukrainska Pravda or become our patron!