Failure in Ukraine will mark beginning of end of West's "golden age" – Polish PM
Friday, 14 April 2023, 03:01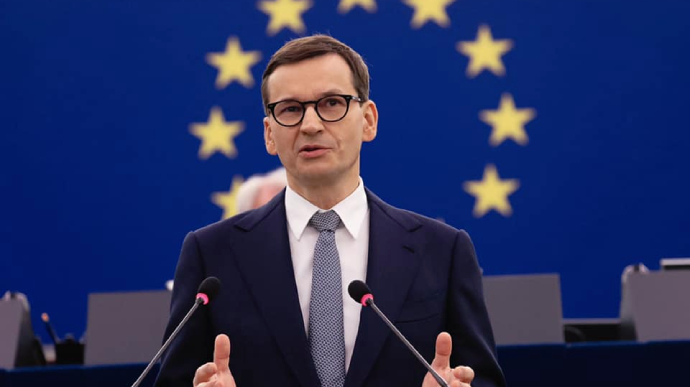 The end of a "golden age" may begin for the West if Ukraine is defeated in the war against Russia.
Source: Mateusz Morawiecki, Prime Minister of Poland, during an address at the Atlantic Council in Washington
Quote: "If we lose Ukraine, we will lose peace for decades. Failure in Ukraine could be the beginning of the end of the "golden age" of the West."
Advertisement:
Details: Morawiecki said that Ukraine's victory, on the other hand, will be a guarantee "not only of reconstruction, but of strengthening of our economic power."
Journalists fight on their own frontline. Support Ukrainska Pravda or become our patron!