Zelenskyy thanks Dutch PM for Patriot systems and Leopard tanks
Thursday, 20 April 2023, 19:02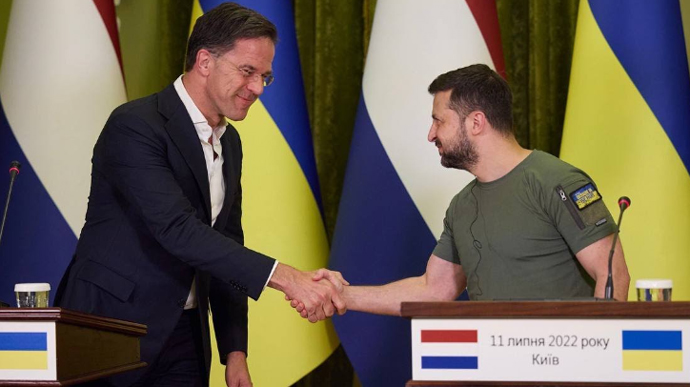 Volodymyr Zelenskyy, President of Ukraine, and Mark Rutte, Prime Minister of the Netherlands, have had a telephone conversation.
Source: Zelenskyy on Twitter
The president noted that the phone call was "fruitful".
Advertisement:
Quote: "We discussed the situation at the front. I thanked [him] for providing Patriot and the joint decision with Denmark to provide 14 Leopard 2 tanks, and for the allocation of €274 million from the €2.5 billion support package for Ukraine. We continue to work with the Netherlands to hold the aggressor to account," Zelenskyy tweeted.
Mark Rutte has not yet spoken about the conversation.
Background: It was reported on Wednesday that Patriot anti-aircraft missile systems from the US and the Netherlands had arrived in Ukraine. On Thursday, Copenhagen announced that Denmark and the Netherlands will jointly supply 14 Leopard 2 tanks to Ukraine. These tanks will be delivered next year.
Journalists fight on their own frontline. Support Ukrainska Pravda or become our patron!