Zelenskyy holds Supreme Commander-in-Chief Staff meeting: officials speak of forming new brigades and Ramstein meeting results
Tuesday, 25 April 2023, 14:20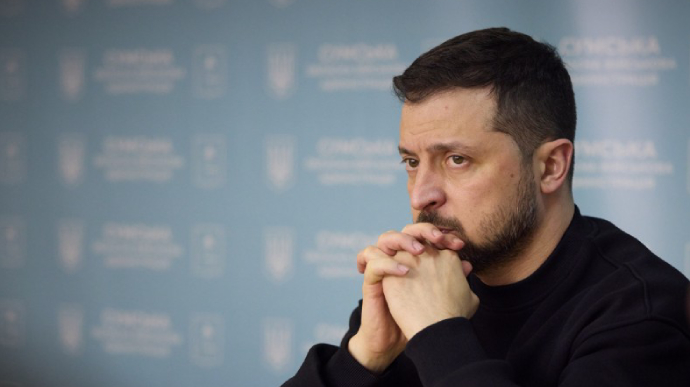 On 25 April, President Voloymyr Zelenskyy held another meeting of the Staff of the Supreme Commander-in-Chief meeting.
Source: Zelenskyy on Facebook
Quote: "Received updates on the situation on the frontline, in particular on the most intense fronts.
Advertisement:
The commanders of the operational-strategic groups Khortytsia, Tavriia, Odesa and Pivnich reported on the developments on their respective parts of the frontline.
Defence of Ukraine on all fronts is important. We have no right to leave any weak points [in our defence – ed.]."
Details: The military officials present also discussed the results of yet another meeting of the Ukraine Defence Contact Group at the Ramstein air base.
According to the President, Ukraine and its defence forces are becoming stronger, but the supply of weapons has to be accelerated, as "every day of delay comes at a cost of the lives of our soldiers".
In addition, the military command also discussed the supply of personnel and equipment to newly-created brigades: "The soldiers have a right to be supplied with all the necessities to successfully carry out the missions given by the command that will move us closer to victory".
Journalists fight on their own frontline. Support Ukrainska Pravda or become our patron!