Ukraine prepares priority action plan for liberated Crimea – President's representative in Crimea
Tuesday, 25 April 2023, 19:39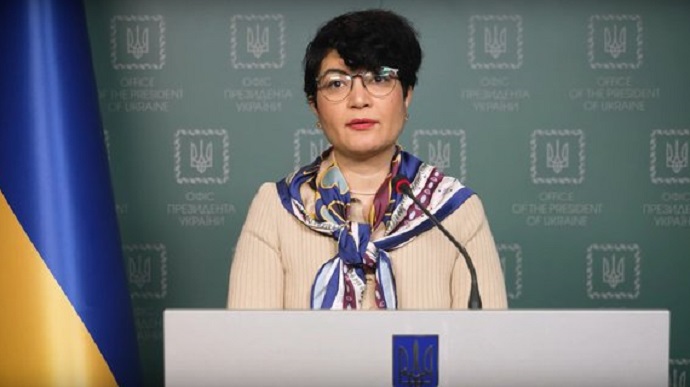 Ukraine is preparing a priority action plan, which will be implemented in the liberated peninsula of Crimea.
Source: Crimea.Realii with reference to the statement by Tamila Tasheva, Permanent Representative of the President of Ukraine in the Autonomous Republic of Crimea, at the discussion of the Crimean Wave forum
Quote: "Today we see more understanding that Crimea will be liberated. There is no way back for us. The President entrusted us with creating and preparing a priority action plan of the measures to be implemented in Crimea after its liberation. We have already received sensible responses from the state bodies."
Advertisement:
Details: Tasheva considers the re-establishment of public authorities in Ukrainian Crimea to be one of the main tasks. She suggests the following formula: from military administrations to military-civilian administration, and then – to normal everyday life.
She adds that the verification of all decisions made while Crimea was occupied will also require significant efforts.
Journalists fight on their own frontline. Support Ukrainska Pravda or become our patron!