Explosion occurred near St Petersburg, creating 6-metre crater
Thursday, 27 April 2023, 13:47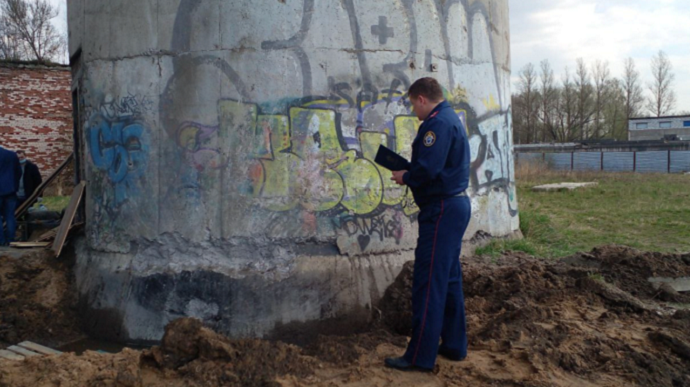 An explosion occurred in the suburbs of Saint Petersburg, Russia, on the territory of an abandoned thermal power plant on the evening of 26 April, creating a six-metre-wide crater.
Source: Russian news agency Fontanka; Investigative Committee of the Russian Federation on Telegram
Details: Russian media report that an explosion occurred in the city of Pavlovsk, and was heard by "the whole city". An abandoned building of a thermal power plant stood there. Now in its place is a crater six metres in diameter and 1.5 metres deep. Bomb disposal experts could not find out what caused the explosion.
Advertisement:
Quote from Fontanka: "There is allegedly a crater from the explosion, but there are no traces of the device. So far, it has been established as an unidentified object with no shrapnel."
More details: On Thursday afternoon, the Investigative Committee of the Russian Federation confirmed the explosion of an "unidentified device" on the territory of the thermal power plant and opened a criminal case on the illegal acquisition and storage of explosives.
Media outlets do not rule out the possibility that the explosion was caused by a Second World War-era shell.
ϳä Ïåòåðáóðãîì ñòàâñÿ âèáóõ: óòâîðèëàñÿ øåñòèìåòðîâà âèðâà pic.twitter.com/da9Khsoj2N

— Óêðà¿íñüêà ïðàâäà ✌️ (@ukrpravda_news) April 27, 2023
Journalists fight on their own frontline. Support Ukrainska Pravda or become our patron!