Russia deploys up to 20 guided bombs each day – Ukraine's Air Force
Tuesday, 4 April 2023, 11:02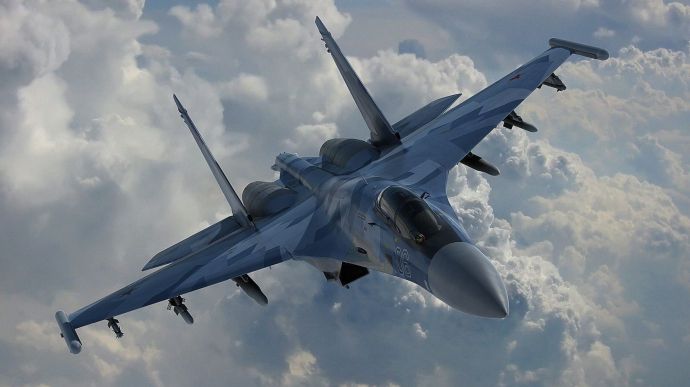 Russia continues to deploy aircraft to drop up to 20 guided bombs on frontline areas and positions in Ukraine each day.
Source: Yurii Ihnat, spokesman for the Air Force of the Armed Forces of Ukraine, during the national joint 24/7 newscast
Quote: "Enemy aircraft are active. The enemy is deploying guided bombs, which can travel dozens of kilometres (up to 70). The enemy deploys 10–15, and up to 20, such bombs each day along the entire line of contact, dropped from Su-35 and Su-34 jets outside the range of our air defence systems. This is a threat to us, and we have to urgently respond to it.
Advertisement:
For now, we have no equipment that would allow us to effectively respond [to this threat]. In order to push those jets further away from our borders, we need long-range air defence systems like Patriot, as well as, of course, modern multi-purpose fighter jets."
Background: Russia has recently ramped up its use of guided bombs. Normally Russian forces deploy Soviet-made FAB-500 bombs, which are retrofitted with "wings" and GPS targeting systems. Ihnat stressed that these Russian bombs are normally not very precise and thus pose a great threat to civilian facilities.
Ukraine needs long-range air defence systems and modern multi-purpose fighter jets in order to be able to counter this type of ammunition.
Journalists fight on their own frontline. Support Ukrainska Pravda or become our patron!