Russian investigators threaten to put ICC judges who issued warrant for Putin's arrest on wanted list
Thursday, 11 May 2023, 14:07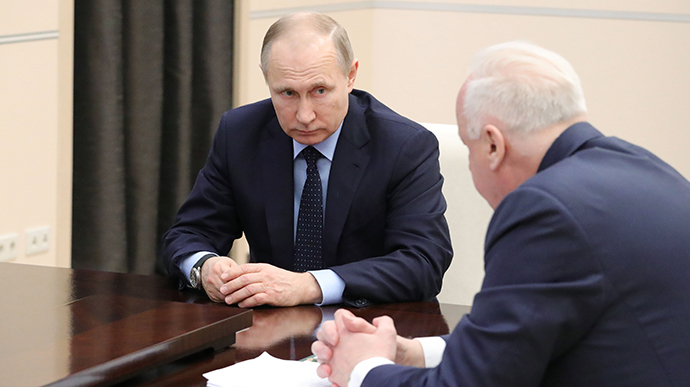 The Investigative Committee of Russia has threatened to put the International Criminal Court (ICC) judges who issued the warrant for the arrest of Russian dictator Vladimir Putin on the wanted list.
Source: Russian propaganda news agency TASS with reference to the head of the Investigative Committee, Aleksandr Bastrykin
Quote from Bastrykin: "We will soon declare the prosecutor of the court, the presiding judges and three judges who actively influenced the adoption of this decision [issuing a warrant for Putin's arrest – ed.] as wanted."
Advertisement:
Background:
On 17 March, Pre-Trial Chamber II of the International Criminal Court issued warrants for the arrest of Russian President Vladimir Putin in connection with the situation in Ukraine.
Now all member states of the International Criminal Court are legally bound to detain Russian President Vladimir Putin as a suspect and bring him to trial.
Journalists fight on their own frontline. Support Ukrainska Pravda or become our patron!