No elections can be held in Ukraine while martial law in effect – National Security and Defence Council
Tuesday, 16 May 2023, 21:02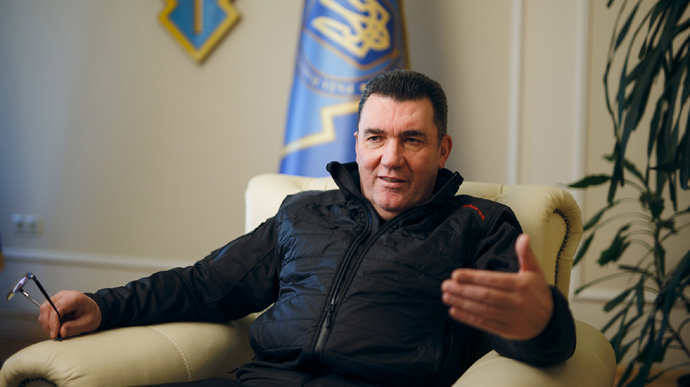 Oleksii Danilov, Secretary of Ukraine's National Security and Defence Council (NSDC), has said that no elections – presidential or parliamentary – can be held in Ukraine while martial law is in effect.
Source: Interfax-Ukraine, citing Danilov during the national 24/7 newscast
Quote from Danilov: "I want to stress that the Parliamentary Assembly of the Council of Europe (PACE) has to realise that we have our own Constitution and our own laws, which we must observe. PACE would be better off doing other things, [for example] not allowing the Russian Federation to meddle in their affairs. We will handle this [i.e., the question of elections - ed.] ourselves, in accordance with our laws and our Constitution. When the [martial law] is in effect, as it currently is, no elections can take place. Full stop."
Advertisement:
Details: The NSDC secretary also said he hoped PACE representatives would stop telling Ukraine what to do.
Previously: PACE President Tiny Kox told European Pravda that Ukraine must hold parliamentary and presidential elections even while martial law is in effect. He stressed that the Ukrainian government must come up with ways to address this challenge.
Kox admitted that the Ukrainian constitution does not allow to hold elections while martial law is in effect, but said that Ukraine has to "find a solution".
"That is not up to us to say how to do it, but of course Ukraine has to organise free and fair elections," Kox said. He also stressed that Ukraine "has to hold free and fair elections, because that is one obligation under the statute and under our conventions. And you will do so."
Journalists fight on their own frontline. Support Ukrainska Pravda or become our patron!