Russia has not used Su-57 and Su-75 super-planes in the war against Ukraine
Tuesday, 2 May 2023, 16:05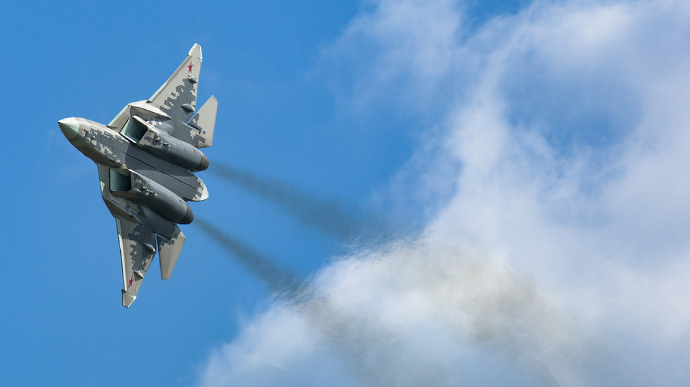 The Air Force of the Armed Forces of Ukraine has not recorded the use of the Su-57 and Su-75 aircraft by Russians on the territory of Ukraine.
Source: Air Force spokesperson, Colonel Yurii Ihnat, during a briefing at the Ukraine-Ukrinform media centre
Quote: "They have a Su-57 plane, which they showed at exhibitions, there is also a Su-75 plane, the first one with two engines, and the second with one. These are such super-planes, as they already call them there, of the 'sixth generation'... More than once, their media wrote that they had already shown something on the front, that they had thrown bombs and rockets somewhere.
Advertisement:
The Air Force of Ukraine has not recorded the use of these aircraft in air aggression against Ukraine."
Details: According to Ihnat, it cannot be ruled out that the Russians used them remotely (for the air defence of Ukraine, occupiers' aircraft are just marks on the radar).
At the same time, the spokesperson of the Air Force noted that the Russian Federation has enough other aircraft (Su-30SM, Su-35, Su-34, Su-25) and helicopters (Ka-52), which are most often used on the frontline. This is Russian aircraft, which is quite superior to the Ukrainian in terms of technology and number.
According to the colonel, the air forces of all the countries of the world are not currently betting on what Russia is boasting about at airshows (performance of some manoeuvres).
For example, the US, which is the leading manufacturer of combat aircraft, including the F-35 and F-22, is betting on new technologies "who sees who first and uses weapons [is the one who will] destroy the enemy first."
Journalists fight on their own frontline. Support Ukrainska Pravda or become our patron!