Oil depot on fire in Krasnodar Krai, Russia
Wednesday, 3 May 2023, 05:11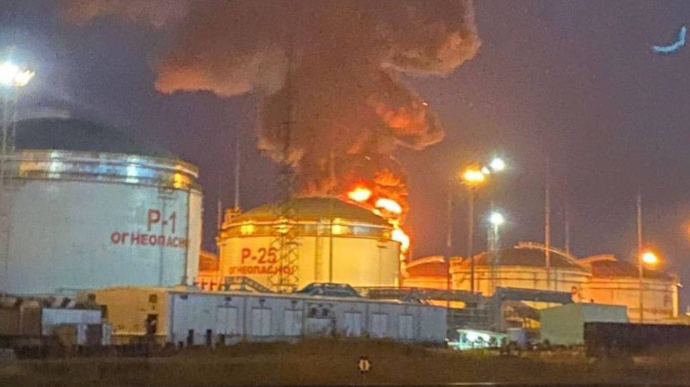 An oil depot is on fire in the village of Volna in Russia's Krasnodar Krai, not far from the Crimean bridge.
Source: Veniamin Kondratiev, Governor of the Krasnodar Krai, on Telegram
Quote: "A tank containing oil products has caught fire in the village of Volna in the Temryuk district [Krasnodar Krai, Russia – ed.]. The fire has been assigned the highest severity rating. According to preliminary information, there are no casualties."
Advertisement: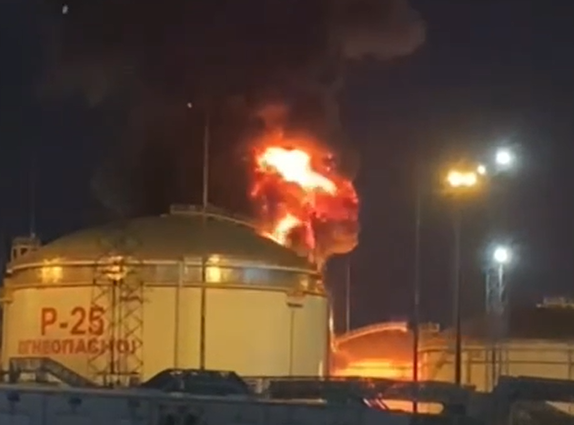 Details:The governor also reported that the fire does not pose a threat to the residents of the settlement.
Background: Mikhail Razvozhayev, the so-called "governor of Sevastopol", reported that a fuel storage tank was burning in Kozacha Bay, which he said had been caused by a drone strike on the night of 29 April.
Journalists fight on their own frontline. Support Ukrainska Pravda or become our patron!