White House: We are against strikes on Russian territory, but it's up to Ukraine to decide
Wednesday, 31 May 2023, 23:45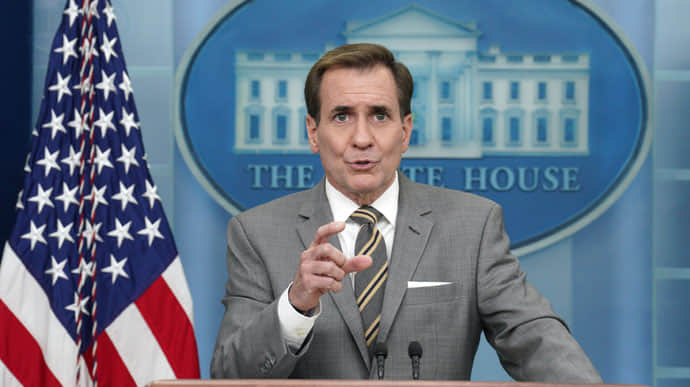 At a briefing on Wednesday 31 May, John Kirby, Coordinator for Strategic Communications of the White House National Security Council, once again clarified the position of the United States on the conduct of hostilities on Russian territory.
Source: This was reported by a European Pravda correspondent
Details: According to Kirby, the United States does not tell Ukraine what targets to hit and not to hit, nor does it indicate how Ukrainian forces should conduct hostilities.
Advertisement:
Quote: "We give them training, equipment, advice and counsel - heck, we even do tabletop exercises with them to help them plan out what they're going to do," he stressed.
"But ultimately, President Zelenskyy and his military commanders decide what they're going to do from a military perspective, and they decide what they're going to do with the equipment that has been provided to them and that they now own," the White House representative said.
Kirby added, however, that the United States "has been very clear to the Ukrainians both privately and publicly" that it does not support attacks inside Russia and does not want them to be carried out using American weapons.
Separately, he said that Washington has received assurances that F-16 fighters will not be used for attacks on the Russian Federation in the future: "And we have gotten these assurances at various levels: not just from President Zelenskyy, but also from other senior military and defence leaders in Ukraine."
According to various reports, between 25 and 32 drones attacked Moscow on the night of 29-30 May, damaging at least two high-rise residential buildings, and most of the drones were reportedly shot down near the Russian capital.
Commenting on the drone strikes in Moscow, UK Foreign Secretary James Cleverly said that Ukraine has the legal right to defend itself and can "use force beyond its borders".
The German government says that international law permits Ukraine to strike at the aggressor's territory in self-defence.
Journalists fight on their own frontline. Support Ukrainska Pravda or become our patron!